Certificate in
Intensive Professional English
Georgetown University School of Continuing Studies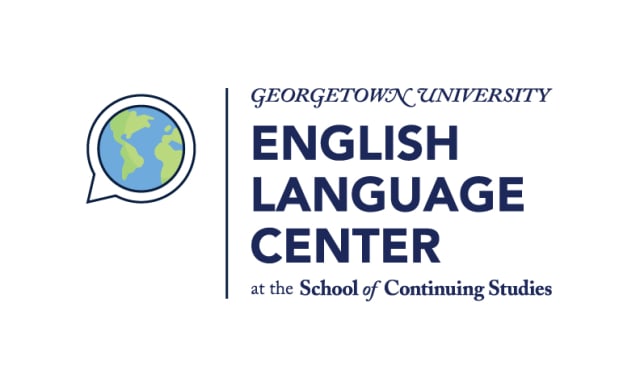 Introduction
Intensive Professional English
Designed for working professionals and university graduates, the Intensive Professional English program offers opportunities to refine your English skills in listening, speaking, reading, and writing. You'll also develop your knowledge of American business culture and public policy practices. While exploring these fields, the program emphasizes the critical leadership and networking skills you need for success. Offered as 8-week modules, each professional module is independent and may be taken separately or as a sequence.
As a student in the fall modules, you'll study the principles of American business practices while networking and interacting with native English speakers in professional settings. You'll also analyze case studies, develop business plans, and explore topics such as microfinance, negotiation, and business ethics.
As a student in the spring modules, you'll study the principles of organizational behavior, public policy, and nonprofit administration, with a focus on leadership and community engagement. You'll engage in independent field work involving the nonprofit sector and have opportunities to visit government agencies at the local, state, and federal level.
Ideal for University graduates with advanced English skills
Format: On-campus
Tuition: $4,668
Visa Support: Yes
Program Start: August, October, January, March
Duration: 8 weeks; full-time Monday through Friday
As a participant in the program, you will:
Develop an advanced level of English proficiency for professional purposes
Develop extensive practice in professional reading and writing
Conduct supervised field experience in which you use your English skills outside the classroom
Participate in organized cultural activities
Experience a vibrant university community
Program Dates 2020-2021
August 24, 2020–October 16, 2020
October 19, 2020–December 11, 2020
January 11, 2021–March 5, 2021
March 15, 2021–May 7, 2021