Diploma in
Diploma in Geoscience
Greene's Tutorial College Lisbon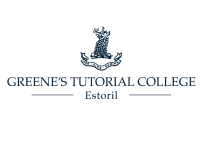 Scholarships
Explore scholarship opportunities to help fund your studies
Introduction
Greene's Geoscience Diploma course is a unique liberal arts approach to the study of our planet. It can be an alternative to A level study and allows admission to a number of undergraduate level degree programmes at the University of Birmingham in the UK.
Available at Greene's in Oxford, Lisbon (Estoril) and Muscat: The Geoscience Diploma is unique to Greene's.
Geoscience, or Earth Science, is the scientific study of our planet, including its formation, its structure, and its evolution.
Understanding climate change and considering options for the safe storage of nuclear waste are just two of today's pressing problems that require a knowledge of Geoscience.
Every aspect of modern life has a Geoscience connection, from building materials for the houses we live in to fuel for the cars we drive; from understanding sinkholes to evaluating the risks of a large tsunami to deciding whether or not fracking should be allowed. It is truly a global science and includes aspects of Biology, Geography, Environmental Science, Physics, Chemistry, Engineering, Resource Management and Government Policy to name but a few.
Studying Geoscience will develop your understanding of past impacts from long term climate change; how this has shaped the world we live in; and how we can anticipate future changes due to accelerated climate change. You will also explore how current human activity is having an impact on our planet as well as how to manage this activity.
With Greene's Geoscience Diploma course you will:
work with outstanding tutors and world-class lecturers;
develop your interest in, and enthusiasm for understanding the earth;
learn from the geological past to understand how to better consider future resource use;
appreciate the finite nature of the earth's resources and the need for geoconservation;
benefit from exceptional fieldwork experience in the UK, Portugal (the Azores) and the Ophiolite sequence in Oman;
appreciate how Geoscience can inform governments to structure policies and make decisions regarding the use of the earth's resources; and
develop the critical skills needed to succeed at university and in your career.
Geoscience Diploma annual fees
| | |
| --- | --- |
| Registration fee (non-refundable) | 300 Euros |
| Course fee | 26.000 Euros |
| English language (IELTS) | 5.250 Euros |
| Accommodation (host family) | 8.750-15.750 Euros |
Our Geoscience diploma fees include:
Initial academic assessment and study plan;
Sixteen tutorials per week;
Fieldwork in the UK, Oman, and Portugal (Azores);
Subject-related seminars;
Course textbooks, microscope, and geological hammer;
Research project;
Video documentary;
Seven tutorials per week of EFL tuition (as a supplement);
Leadership programme;
Personal Tutor support and guidance, including a formal weekly meeting;
University advise and careers guidance;
Use of the Greene's Geoscience common room; and
Greene's Online for your timetable and feedback on your progress, accessible to students and parents.
Geoscience supplementary EFL package
| | |
| --- | --- |
| Geoscience diploma supplementary packages | Course fee |
| Geoscience EFL programme | 5.250 Euros |