Certificate in
Certificate in skin care program
Hollywood Institute of Beauty Careers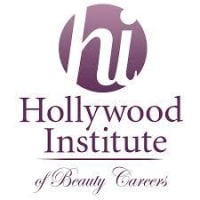 Introduction
The Skin Care program is designed to teach our students about skincare and the different Skin Care techniques. Students will be trained through a variety of services, including:
Facials
Skin Analysis
Makeup Artistry
Pore Cleansing
Microdermabrasion Techniques
European Facial Treatments
Spa Treatments using body polishes and wraps
Aromatherapy and Skin Care regimens
Waxing
Eyebrow shaping and Lash tinting.
Our Skin Care Program goes well beyond basic Skin Care training. Students will learn the skin's structure and functions and how to recognize and identify lesions and diseases of the skin. Students will also learn Skin Care techniques for treating problematic skin conditions such as oiliness, dryness, come domes, acne, discolouration, and scarring.
You will be trained to recognize skin problems that require a Dermatologist or a Medical Professional and refer your clients for medical treatment if the skin problem is beyond the esthetician's job scope. Many Skin Care professionals also can become medical estheticians or paramedical estheticians and move into the medical field in places like dermatology offices or plastic surgery offices.
This program's objective is to provide comprehensive training in Skin Care and complete the State and school requirements to become eligible for registration with the Board of Cosmetology (DBPR).
We are a Dermalogica Partnership School. All of our students and staff receive training from both Dermalogica business consultants and the International Dermal Institute educators to best prescribe treatments and products for their client's journey to their healthiest-looking skin.