Courses in
Short Course in Future Fashion Tech
IFA Paris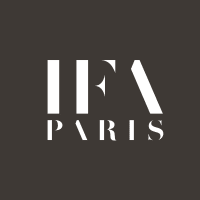 Scholarships
Explore scholarship opportunities to help fund your studies
Introduction
Campuses: Paris
Duration: 5 days / 30 hours
Format: Intensive
Language: English
Limited to: 15 students per class
Are robots going to take over? Is artificial intelligence going to eradicate jobs within fashion? Is the fashion industry ever going to catch up with digital innovation? These are just some of the burning questions that will be examined on this unique short course at IFA Paris. Blending theoretical and practical learning together within the disciplines of fashion and technology, your one-week intense journey will introduce you to the latest innovations that are disrupting the fashion industry. You will be guided through a series of debates to expand your analytical and critical thinking, as well as the opportunity to get hands-on with machinery and software to ignite your creativity and technical skillset. You will explore and see technology themes such as 3D printing, fashion computer science, Internet of Things (IoT) and artificial intelligence.
Course Objectives
Provide participants with foundational subject knowledge of the fashion tech discipline, which continual critical thinking will be applied throughout the course on how technologies will disrupt the fashion system at present and the future.
Introduce participants to technologies such as 3D printing and Internet of Things (IoT) through a series of intense hands-on masterclasses.
Expand participants'' awareness of the roles within the fashion industry beyond traditional archetypes like 'fashion scientist', and how current roles are being impacted through advancements such as automation.
Develop participants' perspectives on digital innovation strategies and the place of technological advancements across a multitude of disciplines within the global environment.