Courses in
Annual Master of Interior Architecture
Insenia Design School Madrid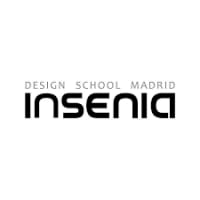 Introduction
A complete training, lasting one academic year, to learn and experience everything necessary to enter the interior design labor market or undertake in this constantly growing sector.
It contributes to the field of architecture and construction the study of the interactions of man with the living space on a millimeter scale, taking care of every detail, every encounter and every combination of elements to ensure its functional, legal, aesthetic and economic suitability.
Interior architecture is a discipline derived from the traditional "decoration" or "interior design" that emphasizes the knowledge of construction techniques, facilities and materials, as well as the relationship of man with his immediate surroundings , ergonomics and environmental design.
Beyond the aesthetic objectives of the decoration, the interior architecture seeks not to embellish the pre-existing space, but to create new spaces from scratch, adapted to its function and respectful of the environment and its end users, using the architecture as language and aesthetics as argument.
Are you an Architect or Engineer?
If you are an architect, technical architect or engineer, we have an edition of this master's degree specially designed for you, aimed specifically at ARCHITECTS, as well as other graduates of technical branches of construction, such as technical architects, surveyors, building engineers, interested in Orient your professional careers towards the world of interior design and decoration.
If technical drawing and descriptive geometry have no secrets for you, in Insenia we will not force you to repeat these matters. Instead, you will have classes of exclusive access to technicians, such as Ephemeral Architecture and Workshop of Specific Projects for technicians.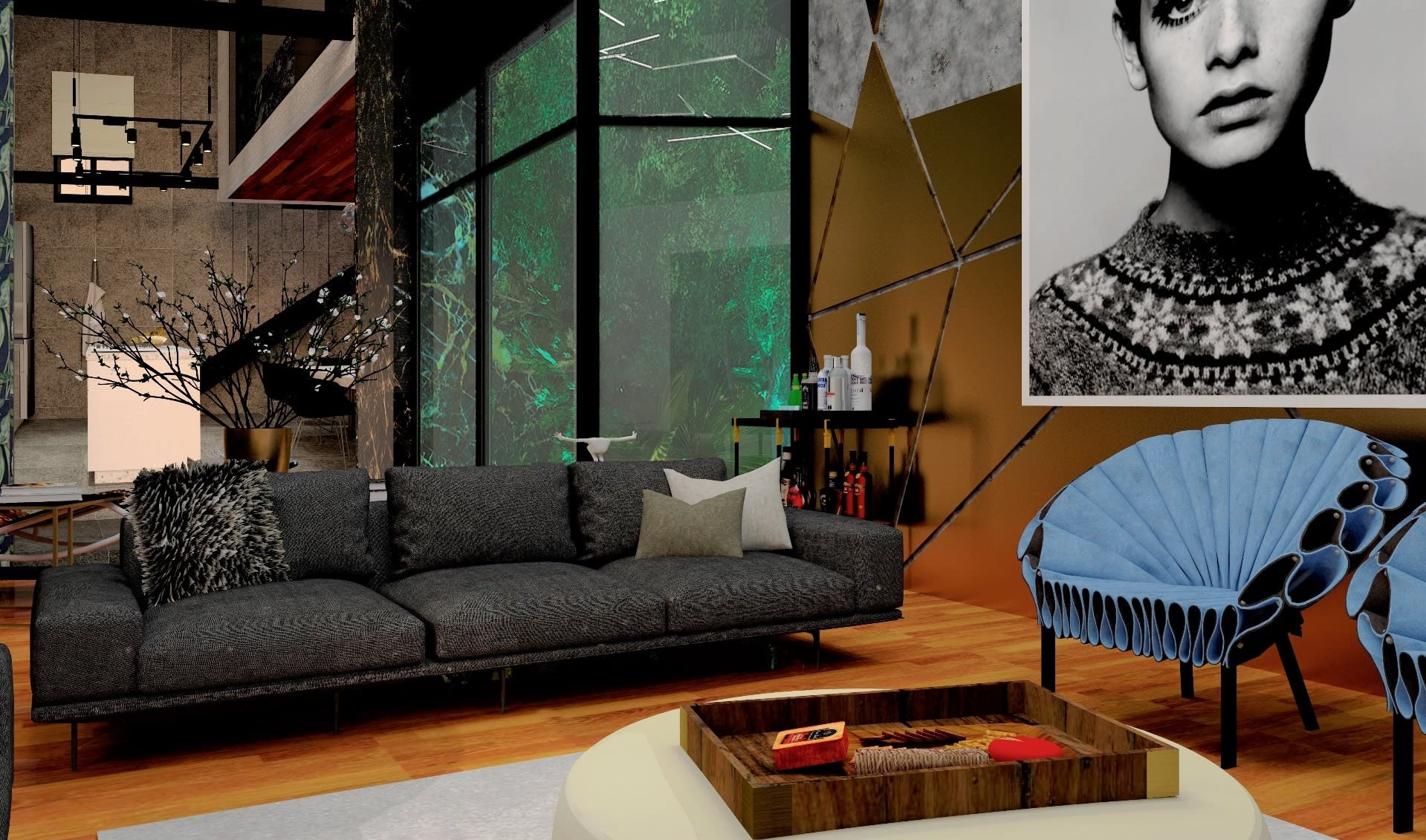 Course Details
Course divided into 5 training blocks, 6 weeks each. Total number of teaching hours: 771 hours.
Block 1: 6 weeks. Design of Commercial Spaces and Restaurants: 129 hours of class, 24 hours of tutoring, 18 hours of cultural visits. Total: 171 hours.
Block 2: 6 weeks. Design of Residential Spaces and Furniture: 129 hours of class, 24 hours of tutoring, 18 hours of cultural visits. Total: 171 hours.
Block 3: 6 weeks. Technical Specializations: 129 hours of class, 24 hours of tutoring, 18 hours of cultural visits. Total: 171 hours.
Block 4: 14 weeks. Final Master's Project, semi-presential. Up to 28 hours of extra classes, 56 hours of tutoring, 42 hours of cultural visits. Total: 126 hours.
Block 5: 6 weeks. Real tutored practices, blended: Up to 90 hours of project work, meetings and extra classes, 24 hours of tutoring, 18 hours of visits. Total: 132 hours.
Start and end dates
I start in September / October and January / February.
In the morning, from 10.00 a.m. to 2.20 p.m., Monday through Friday.
Open Classroom, Thursday afternoon.
Variable completion date, subject to the correct presentation of the exercises by the student, with a maximum of 10 months from the beginning of the course.
Registration period: Until completing places.
Classes will be taught in Madrid Centro, at the facilities of Insenia Design School Madrid , c / Marqués de Cubas 6 (Metro Bank of Spain).
The number of teaching hours of each classroom block is calculated taking into account the face-to-face classes, tutorials and cultural visits accompanied by a teacher, so they may vary, without prior notice.
The number of teaching hours of each classroom block is calculated taking into account classes, tutoring in Open Classroom and cultural visits accompanied by a teacher, so they may vary, without prior notice, upwards.
Price
Total amount, registration included: € 4,600
Payment must be made before the start of the course. *
* (The training is exempt from VAT according to article 20 of the VAT law).
Way to pay
Bank transfer or bank card.
Possibility of financing with a collaborating bank.
5% discount for 100% advance payment.
10% discount for people with disabilities compatible with the course (consult).
Discounts not cumulative.
Reservation of place and right of withdrawal
To make the reservation of their place, the student must pay at least the amount of € 300.
The student will have the right to withdraw as long as he or she notifies the center at least 20 days before the beginning of the contracted course. In this case, the full amounts anticipated by this will be returned through the same form of payment.
Insenia reserves the right to cancel the celebration of any course or master if there is not a minimum number of 6 students enrolled. In that case, the center will pre-notify with a minimum of 15 days and will return the anticipated amounts in full.
Access requirements and necessary material
Personal interview (face-to-face or online).
Present identity document and copy of the Certificate or Diploma of previous studies (if any).
Basic office skills.
Have a laptop.
Being over 18 years.
It is not essential to be a university graduate.
Titling
Title of
Annual Master's Degree in Interior Architecture (Own Title)
issued by the Insenia Design School Madrid *
Possibility of validating the Title with the Master's Degree in Interior Architecture, Interior Design and Decoration (UDIMA's Own Title) through the Distance University of Madrid (Udima) (Consult conditions).
Subjects
Project Development Department

Residential Projects
Custom Furniture Design Projects
Commercial projects and Visual Merchandising
Restoration Projects
Office Projects and Applied Ergonomics
Ephemeral Architecture Projects, Events and Exhibitions
Technical Projects
Hotels and Tourist Spaces Projects

Department of Construction Technologies
Introduction to Materials
Introduction to Construction
Building Materials and Housing Coating
Materials for Commercial Spaces
Residential Construction Techniques
Commercial Construction Techniques
Introduction to lighting
Residential Lighting
Commercial Technical Lighting
Lighting calculations and introduction to home automation.
Basic Principles of Cabinetmaking
Department of Arts and Humanities
Theory of color
Decorative Styles of the House
Styling for Graphic Media
Express decoration "Home Staging"
History of Architecture and Furniture
Department of Infoarchitecture and Digital Technologies
Infographic and 3D Modeling with Sketchup Pro
Rendered with V-Ray
Photo Retouching with Adobe Photoshop
Department of Representation and Graphic Expression
Technical Drawing and Volume
Plan Representation
Works Planning and Control Department
Advanced Project and Works Planning
Preparation of Measurements and Budgets
Interior Design Project Management
Master Thesis project
The Final Master Project consists of designing a home, shop, restaurant or workspace.
Based on an authentic current state measurement and a real needs program, the student must resolve the zoning, circulation and distribution of the entire space, in addition to the design of each of the rooms, including their coverings, furnishing, lighting, decoration and design of custom elements.
The software learned during the course will be used, from the current status plant to the 3D perspectives. Layout will be used for the final assembly of the project.
The student will have fourteen weeks to write the interior design project, and will be supported at all times by their tutors in the ways they choose, whether telematic or face-to-face.
During the drafting of the Final Master Project, the student will be able to attend individual or group tutorials essential for the correct monitoring and correction of his project.
You will also have unlimited access to Insenia 3.0, our online platform. In addition, you can attend each and every one of the cultural visits and commercial presentations that take place in the School.