Postgraduate Diploma in
Graduate Web 3.0 Blockchain and Cryptoeconomics
ISAG - European Business School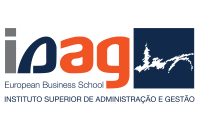 Introduction
This Postgraduate course aims to explore in detail all the themes involved and inherent to the biggest financial and technological phenomenon of the last decade. It will adopt a comprehensive, technical-practical approach to fully understand the world of Blockchain and cryptocurrencies, not only from a technological point of view, but also regulatory, accounting and application.
Ideal Students
Managers, economists, financiers, accountants, lawyers, and anyone with an interest in the subject.
Curriculum
standard bitcoin
Digital Wallets: Operation and Use
Decentralized Finance (DeFi)
Regulatory Framework in Portugal and the European Union
Accounting Management of Digital Assets
Metaverse
NFT - Non-Fungible Tokens
Final project
Smart-Contracts: Application and Usability
The Future of Banking with Virtual Assets
Web3: Fundamentals, history and glossary
Course Operation
Duration (contact hours): 102 hours - 17 ECTS
Application date: 3rd phase until 8/31
Beginning of the course: October 2022
Schedule: Classes take place preferably on Tuesdays and Fridays, from 7:00 pm to 10:00 pm, and Saturdays from 9:30 am to 12:30 pm.
Location: Facilities - ISAG-EBS, located at Campus de Salazares, Rua de Salazares, 842, 4000-442 PORTO
Course Evaluation
The evaluation in the course will be optional. However, participants who intend to obtain the Postgraduate Diploma in Web 3.0 Blockchain and Cryptoeconomics will have to undergo the evaluation and be successful in all curricular units, including, among other evaluation modalities, the realization of practical cases carried out during the course.
Certification Conditions
Attendance and approval of this non-academic postgraduate course will be certified through:

A certificate of attendance, for those who attended a course with evaluation, but without having successfully completed all the planned evaluation;
A course diploma, for those who attended the course and successfully completed all the planned assessment.
Students who complete only a few curricular units of this course will be awarded a certificate of attendance, which will mention the curricular units that they successfully completed.
In any case, the attribution of attendance certificates and course diplomas depends on attending at least 75% of the expected contact hours.
Teaching Methodologies
The constructivist method will be adopted, with the aim of leading the student to intrinsically understand the motivations, purposes and origin of each module.
Program Outcome
Goals
Provide participants with theoretical and practical knowledge about the world of digital assets;
Explain in detail the regulatory and fiscal framework.
Enable for multiple business applications and future possibilities.
Enrich the trainee's digital and financial literacy.