Courses in
Course - Evening and extracurricular classes
ISBA - Institut Supérieur des Beaux Arts de Besançon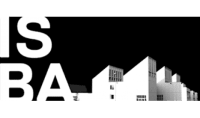 Scholarships
Explore scholarship opportunities to help fund your studies
Introduction
ISBA offers introductory or advanced courses in the main disciplines relating to the plastic and visual arts. They concern adults and allow to practice, under the guidance of qualified teachers, stonecutting, drawing, painting, sculpture: modelling, moulding, photography, drawing, comics, live model drawing, illustration, watercolour, performance, image creation, collages.
However, it is also possible to take courses in the philosophy of art. All adult classes start at 6 p.m. An extracurricular workshop is also open to children aged 12 to 16 on Wednesdays from 2 p.m. to 4 p.m.
During its ISBA evening classes, you are invited to travel, to one that makes sense, that transforms you in-depth. Perhaps because above all, evening classes are not for the Institut Supérieur des Beaux-Arts a side activity of its research and pedagogy. On the contrary, they intend to deploy the most cutting-edge ideas and know-how in contemporary creation to as many people as possible. From observation drawing to philosophy course, from photography to painting, from volume to stone sculpture, through performance, all these teachings acclaimed by the Bisontins and the Grands Bisontins combine to reveal the intense activity at work in the establishment and encourages you to compose your itinerary which each year can lead you to frequent other lands or to deepen your knowledge of a "country" with which you have fallen passionately in love. Better still, evening classes allow a loyal and renewed audience to grasp more clearly the challenges of today's creation while exercising relaxation activities which allow, as the common expression says, to s' escape from everyday life. Assumed by artists who are often former students of the School, all high-level professionals, these courses allow those who invest in them to build a real artistic journey in which, while having fun, they will also be able to reveal their creative potential better, explorers, rather than tourists in short.
Evening/ extracurricular courses:
- Extracurricular workshop - Introduction to Plastic Arts for children from 11 to 16 years old
- Voyage-Voyages (Philosophy of art course)
- Shared opportunistic sculpture super social miniature architecture and recycling
- Painting
- Photography
- Books and illustrations for young people
- History of graphics and visual culture
- Colors, light, and living models
- Creative telescoping in the service of image narration
- Sculpture, modelling, moulding
- Living model drawing
- Drawing (representation and appropriation)
- Observation drawing
- watercolour
- Immersive experience alternately at the Museum of Fine Arts and the Museum of Time