Courses in
M.A.N Chinese Students
ISBA - Institut Supérieur des Beaux Arts de Besançon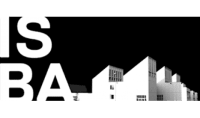 Scholarships
Explore scholarship opportunities to help fund your studies
Introduction
Education at the Institut Supérieur des Beaux-Arts de Besançon offers Chinese students specific training in contemporary art useful for preparing for French art schools' entrance exams.
This 3-month training course, excluding university vacations, is intended to enable the understanding of the challenges of contemporary Western creation to be mastered through a transversal approach to major current issues. However, these lessons will make it possible to prepare the pupils as well as possible for the test of the entrance exams to French art schools, whether it concerns art history lessons or the practice of different mediums, French as a foreign language, preparation for white competitions as well as cultural visits.
The education provided will include new art history lessons and practical lessons such as painting, drawing, sculpture, volume, photo, video, and French as foreign language lessons. The last month will be devoted to the preparation of mock exams. Finally, exhibition tours will also be organized to deepen knowledge of contemporary creation.