Courses in
Courses in Sustainable Food Systems
International Sustainable Development Studies Institute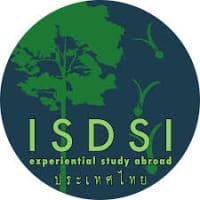 Scholarships
Explore scholarship opportunities to help fund your studies
Introduction
This course examines in-depth food systems, with a specific focus on smallholder sustainable agriculture.
These issues form the core of sustainability and include ecology and natural resource management, food supply, permaculture, and the role of biological and sociological systems in global sustainability. Seminars and discussions take place "in context" to the learning— i.e., reading about agroforestry, then going into an agroforest to study the plants growing there. This is—literally—a "hands-on" course. Students will get muddy tramping through the fields and blisters from working on the farm.
Learning Outcomes: Understanding of the key issues in sustainable agriculture and agroecology; Understanding the biological processes within agroecosystems; Knowledge of significant plants used in agroforests and agroecological farms; Understanding of the sociological dynamics related to agriculture for both upland and lowland peoples of Northern Thailand; Ability to successfully carry out the basic tasks related to sustainable agriculture, including composting, natural pesticide production, gardening skills, and related tasks; Biological field survey methods, especially as related to agroforests and integrated farming; Proficiency with the tools of field research, including farm and village survey techniques, and the ability to carry out basic surveys in Thai; Knowledge of the struggles related to creating sustainable communities and people's movements related to sustainable agriculture.