Certificate in
Certificate in web development
ITECOM Art Design Paris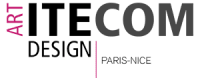 Scholarships
Explore scholarship opportunities to help fund your studies
Introduction
As part of Internet projects, the web developer is in charge of a vast work that extends the analysis of customer requirements to achieve the final architecture, through strategic technical choices. He works mostly as a team under the direction of a project manager and from a specification.
While mobile devices will soon become the main access to the Internet, web, developer must incorporate a new approach to data sharing and constraints that result.
His skills revolve around three areas: web application development itself (middleware in three-tier architecture), the real modeling and the creation of databases, multimedia integration (from ' an interface made most often by a web designer). But at the age of Web 2.0, the web developer is increasingly required to extend its sphere of action into the interaction with the user through the Ajax technology package.
OPPORTUNITIES
Web developer
rich media integrator
Web designer and director or multimedia
Head of Internet Project Assistant
Internet consulting, intranet, extranet
ACTIVITY AREA
Agency or design studio of multimedia, Web Agency, IT engineering services company (SSII), Digital Industry and interactive online production Press, Audiovisual, E-commerce and marketing ...
TRAINING PROGRAMME
The fundamentals
Integration
Development Platform
modeling databases
templating
Project management
LANGUAGES
html5
CSS3
jQuery
Javascript
PHP
SQL / mySQL
ADMISSION TO SCHOOL
Bac +1/2 in IT - training in web design and / or training SRC
File & maintenance (presentation of personal work)
TRAINING AVAILABLE
Initial training
Further education (CIF / CPF ...)
linked training (professional contract)
The final exam is validated by a certificate of professional training amenities ITECOM Art Design received OPQF qualification.