Certificate in
Certificate manaa (upgrade of Applied Arts)
ITECOM Art Design Paris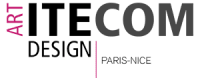 Scholarships
Explore scholarship opportunities to help fund your studies
Introduction
The Foundation Course (Upgrade Applied Arts) is one year: it is a fundamental shift towards of applied arts and design studies. It has two objectives:
upgrade your artistic skills and give you the basics of design and applied arts;
allow you to mature your choice of orientation towards design and applied arts, and choose your career guidance.
contents
The Foundation Course offers a complete education, formal and practical in design and applied arts: graphics, visual culture, design and visual expression, storyboard, technical drawing, computer graphics.
The MANAA issue further general education (French, mathematics, English, etc.). It directs students to the BTS and professional training

Opportunities
All our courses
Competition for schools
Training Program
graphics
Image culture
plastic drawing and Expression
Technical drawing
Infographics
Rough storyboard
Living model
General Education
software
Illustrator
Photoshop
Indesign
Admission to school
Bac or equivalent
File & maintenance (presentation of personal work)
Training Available
Initial training.
Training (CIF, FC ...).
After the Foundation Course, students can move towards a BTS on our professional training or apply for assistance of major art schools.