Diploma in
Degree in bts space design
ITECOM Art Design Paris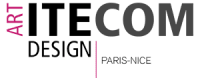 Scholarships
Explore scholarship opportunities to help fund your studies
Introduction
The Space Designer is a full-time job. The student participates in the design and implementation of architectural and public spaces. It must take into account the request of his client, and must have a strong arts culture, with great creativity.
BTS Design Training Space aims to train future professionals. It is based on teaching both general technical and technology. At the end of 2 years, you will be able to realize the whole project approach.

Opportunities
Interior designer
Set Designer
Environmental designer
Designer space
Decorator / Etalagiste
event management charge
Areas of potential activities
The holder of the BTS can be recruited by a design agency, a design office integrated with a public or private company, a local authority or association. With this training, you will soon getting your BTS, incorporate items such as: Interior Designer, Design Environment (object, furniture, landscape), Commercial Architect, Designer, Manager of event ...
Training Program
Workshops design / technology
Visual arts
plastic expression
Applied Computing
Materials Technology
Semiotics of space and communication
General Education
software
Photoshop, illustrator, indesign
Sketchup
Autocad
3DSMAX
Admission to school
MANAA / Degree or equivalent / Bac STI Applied Arts
File & maintenance (presentation of personal work)
Training Available
Initial training
Further education (CIF / CPF ...)
linked training (professional contract)
VAE (Validation experiments)
The BTS Space Design is a state diploma.
After the BTS, you have the ability to integrate our training in Interior Design 2nd or 3rd year (depending on file).