Associate of Arts in
POLITICAL SCIENCE
Jefferson College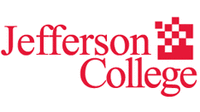 Scholarships
Explore scholarship opportunities to help fund your studies
Introduction
Political Science is the study of governments and political behaviour. It is a discipline that uses lessons from the past, including history and philosophy, and uses contemporary scientific approaches to study current political activities. The main objective of political science is to discover the major influences that shape our world.
The study of political science will prepare you to function as a citizen in your community, serve as a government employee or elected official, or become a civics or government teacher. It will also develop your understanding of the role of government in everyday life, business, and world events.
The Academic Plan for this program is a semester-by-semester plan for the full-time college-ready student. Part-time students should work with an advisor to customize the map to fit individual needs.
The plan includes a minimum of 42 general education credit hours with MOTR CORE 42 completion and a minimum of 62 total credit hours required for an Associate of Arts (A.A.) transfer degree.
The Department of Political Science does not offer an associate's degree in political science because political scientists must have a Master's or higher degree. However, Jefferson College Political Science coursework provides the foundation for students who wish to pursue the baccalaureate or master's degree in Political Science or Pre-Law. There will be a demand for more political scientists over the next ten years. Furthermore, there is growing interest in public policy and political issues. There will be jobs for people with extensive knowledge of political systems, institutions, and policies.
Well-qualified faculty members challenge students to think systematically about national and international politics. Students are exposed to a wide variety of political viewpoints and teaching methods. Students have the opportunity to participate in local, county, or nonprofit internship programs and have the opportunity to work as an election judge in Jefferson County. Convenient courses are offered at both locations and online. Finally, students have the chance to participate in the Model United Nations Program.