Advanced Certificate in
DIESEL PREVENTATIVE MAINTENANCE TECHNOLOGY (CERTIFICATE)
Johnson College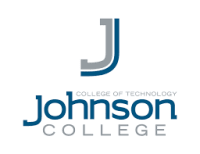 Scholarships
Explore scholarship opportunities to help fund your studies
Introduction
The Diesel Preventative Maintenance Technician program prepares students to enter the workforce ready to perform routine repair procedures, preventive maintenance, and safety applications.
Goal 1: Graduates will possess the appropriate skills and safety
awareness that is needed for entry into the diesel preventative
maintenance field.
Student Learning Outcomes
Students will:
• Understand the use of proper safety equipment, for both themselves
and shop practices.
• Visualize situations to predict any concerns before attempting them.
• Identify and select the appropriate tools for the job at hand.
• Perform preventative maintenance on light and heavy trucks.