Associate Degree in
Web Development Technology
Kansas State University Polytechnic Campus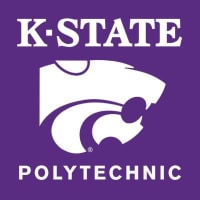 Scholarships
Explore scholarship opportunities to help fund your studies
Introduction
About
Kansas State Polytechnic's web development program equips students with web design and development expertise essential for today's growing and changing technologies. Students will be immersed in a variety of courses covering user interfaces, navigation, mobile web pages, e-commerce tools, dynamic web pages, and Internet theory. You will also master client-side programming, server-side programming, video and audio streaming and database applications. There is even focus on project management techniques along with modern programming languages.
Computers have made more of an impact on our society than any other invention of the past century. Beyond smartphones, computer systems continue to find more and more uses in homes, businesses and industry through the development of smart devices that are connected to the Internet. Be the person who tackles and solves 21st-century problems by interconnecting these devices and developing the software that controls them. Kansas State Polytechnic's computer systems technology and Web development technology programs teach you how.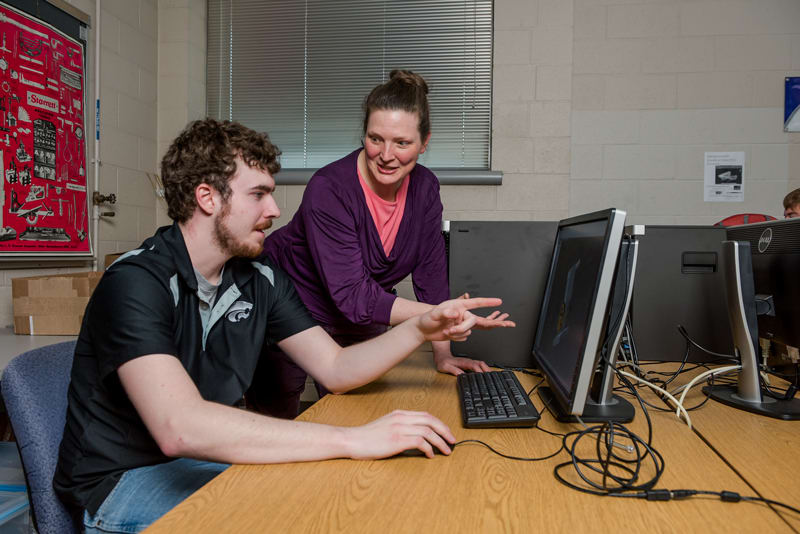 Academic Curriculum
The Web development technology program option leads to an associate's degree that emphasizes client-side programming, server-side programming, video and audio streaming and database applications. Students learn project management techniques as they use modern programming languages and other software tools to develop web-based applications used in modern e-commerce. Students in this program can pursue the bachelor's degree in computer systems technology by adding specific elective courses.
Web Development Technology Study Guide (PDF)
Computer Systems Technology / Web Development Technology
A major in computer systems or web development technology is for students interested in knowing how to make computers solve problems and process information, rather than just using computer technology. Coursework provides an understanding of computer programming applications, database administration, computer networking, and operating systems, as well as science, mathematics, communications, and business courses.
Related career titles
Computer programmer
Computer system technician
Local area network manager
Technical support person
Web developer
Resources available at the Career Center*
Career Opportunities in the Internet, Video Gamers, and Multimedia
Careers in Computers
Careers in Focus: Computers
Careers in Government
Careers in High Tech
Careers for Computer Buffs and Other Technological Types
*Books are available for checkout.
Related computer systems technology/web development technology links
Kansas State Polytechnic's Computer Systems Technology
Association for Computing Machinery
Computer Science Career Guide