Postgraduate Certificate in
European Postgraduate in Arts in Sound (EPAS)
KASK & Conservatorium / School of Arts Gent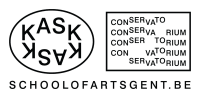 Scholarships
Explore scholarship opportunities to help fund your studies
Introduction
EPAS is a one-year intensive education in the creative potential of sound both of itself and as part of a multi media practice.
While there are countless courses teaching how to interpret visual information, from medieval painting to modern advertising, sound is a relatively unexplored field of study. And, although academic studies do explore the theoretical and conceptual sides of audio production, sound is generally considered a technical, rather than aesthetic, subject. EPAS aims to address this imbalance through an integration of practice and theory continuously fed by theoretical, critical and conceptual thinking. This way, participants will be able to explore sound as a discipline in itself as well as in relation to screen production, dance, theatre, radio, architecture and other arts and media.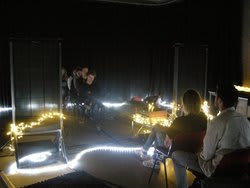 We strongly believe that this can be achieved most effectively in an international context taking full advantage of the diversity of research and working practices across Europe and assimilating them into one educational programme. The innovative curriculum emphasizes the development of creative practice alongside technical craft and embraces research as essential in supporting creative development. Created by a consortium of European universities, film schools, art schools and arts organizations, the overall aim of the course is to produce practitioners to work in the creative industries, who are not only highly skilled but also individual, creative, critically aware, innovative and professional in their approach.
The strength of EPAS is that participants can access the expertise of different institutes and exchange ideas on a European level. Participants will have the possibility to develop their own projects within a multicultural environment, providing them with fundamental insights into the diversity of European thinking. Even though the course will be taught in English, the variety of European philosophic and artistic traditions is at the heart of this course.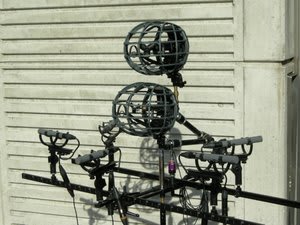 EPAS is the result of a highly ambitious collaboration between Aalto University (Finland), Nederlandse Film Academie (Netherlands), ENSATT (France), Festival International du Film d'Aubagne (France), Flanders International Film Festival (Belgium), IFS Internationale Filmschule Köln (Germany); KASK and Conservatory / School of Arts Ghent (Belgium) and The School of Sound (UK) with the support of the Lifelong Learning Programme of the European Union. The programme these partners developed will be organised by KASK and Conservatory / School of Arts Ghent (Belgium), Nederlandse Film Academie (The Netherlands) and IFS Internationale Filmschule Köln (Germany). Participants will obtain a certificate issued by the three partner institutions upon completion of the EPAS programme. The programme is English spoken.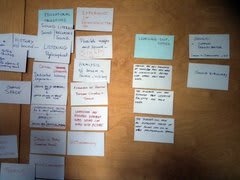 Organisation of the course
To enable to combine work and study in this postgraduate, the first semester is organized in 5 modules of 8 or 9 days (two weekends and the week in between). This first semester gives the student the possibility to discover, explore the sound field in different disciplines. The modules are intensive workshops with guest professors and professors of the different institutes.
Module 1 : On Listening. (Listening – Experiential sound)
Module 2: Transmitting an experience.
Module 3: Sound and space.
Module 4: On audiovisual composition.
Module 5: Personal research and project.
The modules of the first semester take place in Ghent. Only the second module will be organized in Amsterdam.
In the second semester the participants work in one of the partner institutes to develop and finish their personal final project.
The programme is English spoken.