A-levels in
A-Level Economics
Kendal College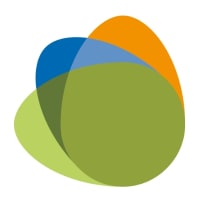 Scholarships
Explore scholarship opportunities to help fund your studies
Introduction
Economics provides students with the skills to analyse and evaluate issues to a high standard. This subject is therefore of particular interest to students who seek answers to a range of topical questions and also to those who aspire to careers in stimulating and rewarding sectors of the economy. Traditionally this A level subject marries up well with mathematics and science subjects.
Economics provides students with the skills to analyse issues to a high standard and provides an excellent foundation for higher education in such areas as Economics, Finance, Business, Management and Accountancy, Politics and Philosophy.
As an Economics student, you can also take part in national competitions such as the Bank of England's Target 2.0 competition, Stock exchange challenge and The Young Economist of the Year competition. Guest speakers and trips are arranged in tandem with BTEC Business as a whole department - trips have included - Krakow, Prague, Budapest.
There are written examinations in each year, which cover the content of the specification. The 1st year examination doesn't count towards the final grade; however it does set a good basis for your continuation on the course for your second year.