Postgraduate Certificate in
Postgraduate Certificate in Secondary Teaching leading to Qualified Teacher Status (QTS): Science (Biology, Chemistry, Physics)
Kingston University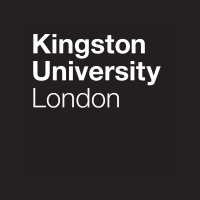 Introduction
Why choose this course?
Want to make a difference in the lives of young people in the classroom? Train to teach in one year with our PGCE Secondary course.
This course will enable you to become an effective, inclusive and evidence-informed teacher.
Why choose this pathway?
This course combines theory and practice of education to prepare you to teach your specialist science pathway (biology, chemistry and physics) in the 11-to-16 phase as well as being able to teach across all science subjects. During the course, you will develop your knowledge of how pupils learn science, how to plan effective lessons and practicals; and how assessment can improve learning and teaching in science. You will develop as a reflective teacher who makes informed decisions about how to teach science.
You will develop your knowledge of learning and teaching science through research-led innovative practice that will model new approaches to learning and teaching science, technology, engineering and mathematics (STEM) subjects.
Reasons to choose Kingston University
You will have personalised support from both University and partnership schools.
Our passionate team has a rich background in teaching in London school settings and will share both its theoretical and practical knowledge with you.
Kingston's partnership schools offer excellent opportunities for practical learning and a range of exciting diverse experiences.
Curriculum
At the heart of our course is a commitment to personalising your journey to Qualified Teacher Status (QTS). We'll help you to grow in confidence and competence by providing you with outstanding support as you train. We model good teaching as we train you, so you can transfer what you've experienced into your own practice.
You'll find a supportive learning environment at the University and in our partnership schools. This will help you develop a deep understanding of the secondary curriculum, including your own specialist subject and acquire a range of teaching methods, based on the latest research in education.
In addition to gaining Qualified Teacher Status (QTS) in accordance with government standards, you will also receive the award of PGCE with 60 credits towards our Master of Research in Education (MRes), which you can continue with beyond your PGCE year.
Modules
Core modules
Professional Practice
The Reflective Teacher
Perspectives on policy, practice and professionalism for teachers
Please note
Optional modules only run if there is enough demand. If we have an insufficient number of students interested in an optional module, that module will not be offered for this course.
Classroom experience
The course has been designed to allow trainees to spend 120 days in school, ensuring that you start your teaching career with confidence. A school-based professional mentor and tutors from the University will support you during your placements.
You will benefit from two contrasting placements in our committed partnership of schools. You'll also benefit from a course that supports you in becoming a research–engaged teacher, who can use evidence to drive improvements in young people's learning and well-being.
Whilst on placement, students are expected to carry out the normal school hours and engage in school life such as attending early morning/evening meetings, which will vary depending on the school.
Career Opportunities
After you graduate
The course also aims to develop your professional skills to help you gain employment in a secondary school and continue with your professional development. It will provide you with rigorous training in all aspects of being a secondary school teacher. Over 95% of our graduates enter the teaching profession after they complete their course. Many go into middle and senior management roles in schools.