Associate of Science in
Assocaite of Science in Biomanufacturing
Laney College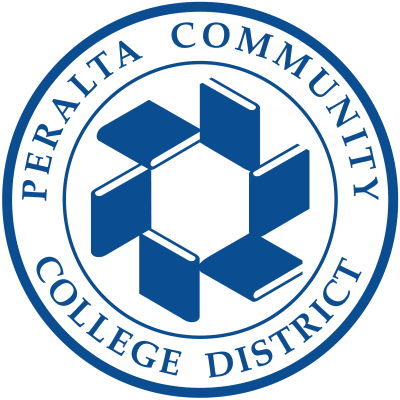 Key Information
---
Tuition fees
USD 7,120 / per semester *
Application deadline
Request info
Earliest start date
Request info
* this is for a standard 15 credit semester including fees / price may vary depending on how many credits are taken
Introduction
Biomanufacturing is a term that refers to the production, isolation, and purification of medicines made by pharmaceutical companies. It also includes any manufacturing that uses cells to make the product, like food companies making artificial meat. This is an exciting and expanding new field. The Bay Area is the world's leader in biomanufacturing.
The Biomanufacturing Program provides students with the necessary training in the basic skills of biology, biomanufacturing, chemistry, and math, as well as an introduction to biomanufacturing careers to enter the workforce. Two certificates and an Associate of Science degree are offered. Each certificate/degree prepares the student to work as an entry-level technician and other positions in the manufacturing component of the biotech/pharmaceutical industry. Please see the descriptions of the different programs on the Biomanufacturing Degrees page.
There is a demand for workers with the skills gained in the Laney Biomanufacturing Program. In addition, biotech companies will frequently pay for the continuing instruction of students as they progress toward bachelor's and graduate degrees.
No prior training in biomanufacturing, biotechnology, or other scientific fields is required; however, a desire to learn new high tech skills and a commitment to hard work are important.
Curriculum
Courses are listed below in the recommended order, but many of our courses can be taken in any sequence.
Applied Biomanufacturing Technology Laboratory
Course Number: BIOL 78
Units: 5
Class: 3 hours online lecture; 6 hours hybrid lab
Description: Development, production, recovery and analysis of biotechnology products and standard biotechnological laboratory skills: Lab math, chemistry of buffers, health and safety, metrology, quality control, biological molecules, gene expression, cell structure, molecular biology techniques, laboratory measurements, preparation of solutions, data collection and evaluation, basic separation methods, molecular techniques, and documentation, with emphasis on communication and work readiness skills.
Introduction to Inorganic Chemistry (part of Certificate of Proficiency)
Course Number: CHEM 30A
Units: 4
Class: 3 hours lecture, 3 hours lab
Description: Fundamental principles of general chemistry: Metric measurements, matter and energy, atomic structure, chemical nomenclature, chemical bonding, chemical reactions, stoichiometry, gas laws, nuclear chemistry, properties of liquids, solids, solutions, acids and bases.
Microbiology (part of Certificate of Achievement)
Course Number: BIOL 3
Units: 5
Class: 4 hours lecture and 3 hours lab
Chemistry 30 or 1A is the prerequisite. Biology 10 is recommended preparation.
Description: Survey of the various microscopic agents of particular importance to humans: Emphasis on those involved in infectious disease, host defenses against disease, and elements of infection chains and means utilized for breaking the chains.
Biotech Instrumentation: Good Manufacturing Practices and Safe Chemical Handling
Course Number: BIOL 72A
Unit: 1
Class: .5 hour lecture, 1.5 hours laboratory (GR)
Acceptable for credit: CSU
Description: Good Manufacturing Practices (GMP) for working in the laboratory and in writing and maintaining batch production records.
Biotech Instrumentation: Clean Room
Course Number: BIOL 72B
Unit: 1
Class: .5 hour lecture, 1.5 hours laboratory (GR)
Acceptable for credit: CSU
Description: Clean Room gowning: Introduction to clean room gowning, proper sanitation techniques necessary for working the production floor of biomanufacturing companies.
Biotech Instrumentation: PCR
Course Number: BIOL 72C
Unit: 1
Class: .5 hour lecture, 1.5 hours laboratory (GR)
Acceptable for credit: CSU
Description: Polymerase Chain Reaction techniques: Molecular mechanisms and underlying biological concepts; applications of PCR in biotechnology and biomanufcturing, types of PCR methods, PCR experimental design, technical issues and troubleshooting.
Biotech Instrumentation: Quality Control
Course Number: BIOL 72D
Unit: 1
Class: .5 hour lecture, 1.5 hours laboratory (GR)
Acceptable for credit: CSU
Description: Protein Purification and Quality Control Assays: Common assays used in quality control including protein separation and purification, electrophoresis, column chromatography and Enzyme Linked Immunabsorbant Assay (ELISA) to test products.
Scientific Communication
Course Number: BIOL 74
Units: 3
Class: 3 hour lecture
Description: Scientific communication in biomanufacturing and biotechnology: Analysis and preparation of protocols and standard operating procedures (SOPs) report and present data and experimental conclusions, analysis of articles about scientific research and developments in biotechnology.
This course also counts for GE Area 4D Oral and Written Communication
Business and Regulatory Practices
Course Number: BIOL 77
Units: 3
Class: 3 hours lecture
Description: Sound manufacturing procedures and basic business principles: Key concepts for product quality and safety as it moves through a biomanufacturing production pipeline, roles of governmental oversight and regulation during the discovery, development and manufacturing of new products for the biopharmaceutical industry.
Bioreactor Cell Culture and Protein Recovery
Course Number: BIOL 79
Units: 4
Class: 2 hours lecture and 6 hours lab
Description: Biomanufacturing production technician skills: Emphasis on growth and monitoring of fermenters and bioreactors, including cleaning, media preparation, aseptic inoculation, cell harvesting, lysis, protein recovery and purification of proteins using centrifugation, ultrafiltration, and chromotography techniques.
Selected Topics in Biological Sciences
Course Number: BIOL 248GA-MZ
Units: .5-5
Class: 0-5 hours lecture, 0-15 hours laboratory (GR)
Occupational Work Experience in Biotechnology
Course Number: COPED 484A
Units: 1-4
Class: hours to be arranged (GR)
Description: Synthetic Biology is the combination of biology and engineering to build a new generation of products and startups. Students will work in teams to engage in a synthetic biology project and create strains for biomanufacturing, create cell lines, and work with a wide variety of organisms. In the process students will begin to research, read and write lab protocols and report their results in a manner similar to that found at work.
Program Outcome
With a certificate or degree in biomanufacturing from Laney College, you will have the skills to gain employment in over 240 biotech companies in the Bay Area. These companies include major drug manufacturers such as Bayer, Genentech, Boehringer-Ingelheim, and BioMarin and hot new food tech and biomaterial companies such as Zymergen, Geltor, Advanced Biofuel Process Demonstration Unit (ABPDU), and Pivot Bio. The starting pay for entry-level jobs is competitive and there are opportunities to advance rapidly within the industry. The Laney College Biomanufacturing Program has placed over 290 graduates in various biotech companies in the past six years.