Courses in
Interior Design Course
LaSalle College Montreal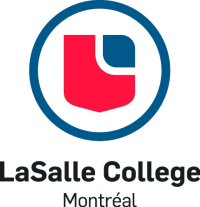 Introduction
Interior Design
At the Interior Design School, our students have the opportunity to regularly participate in high calibre projects where they let their talents and their ability to innovate shine. This success bears witness to Inter-Dec College's excellent program and education, where the teachers themselves are industry professionals.
Using leading-edge computer software, students learn different techniques and know-how in order to conceptualize and produce aesthetic, functional and safe designs for interior spaces in residential, commercial, cultural, institutional and industrial buildings, according to standard practices and in accordance with all applicable codes.
After they graduate, they can work, among others, for architectural and interior design firms, or hotel and restaurant chains. Many of our students work for prestigious business companies such as Andres Escobar & Associates, Igloo Design as well as the Cirque du Soleil and the Grands Ballets Canadiens.
Ideal Students
PROSPECTIVE STUDENT PROFILE
Artistically driven and talented;
Great communication skills;
Passionate about design and ability to think outside the box;
Attention to detail and ability to work quickly and efficiently.
Curriculum
PROGRAM LENGTH
Two years or one year and a half (five or six 15-week semesters).
Total of 1965 hours.
DIPLOMA
Attestation of college studies.
REQUIRED MATERIALS
On the first day of class, the teacher will provide students with a detailed list of the required materials for the semester and then help them find the best deals. Be prepared to pay approximately $600 on material fees.
Program Outcome
COURSE OBJECTIVES
Create beautiful aesthetic spaces and designs;
Respect the residential and/or commercial needs of the client;
Learn how to select the right materials that meet the industry standard;
Develop visual & vocal presentation techniques to help you express your ideas;
Master the technical skills required to draw out technical plans on a drafting table or computer;
Organize your wild and creative ideas and put them on paper.
Career Opportunities
CAREER POSSIBILITIES
As a graduate, you can choose one of three paths: residential, commercial, or institutional design.
You will be able to work for specialized firms as a representative or consultant, and/or run your own business on the side. After a couple of years of experience, you will also be able to start your own
business.