Associate of Applied Science in
Associate of Applied Science in Information Technology
Lewis-Clark State College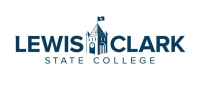 Introduction
Information Technology prepares students for a wide range of employment opportunities in the design, implementation, and security of Internetworking solutions for small, medium, and large enterprises. Positions involving technical support for small computer system hardware and software implementations embedded in local and wide area networks are supported through the use of the CompTIA, Microsoft, and network offerings. Major elements of this course of study include microcomputer theory, data communications, operating systems, security fundamentals including virus eradication, systems hardware, and software analysis, virtualization, troubleshooting techniques, use of computer analysis hardware, and application of all of these elements in the work setting. This program has physical requirements that may affect the student's ability to perform in this field.
Program Outcome
Upon completion of the Information Technology AAS degree, the student will have basic skills to:
Understand and implement appropriate industry standard safety measures for given situations.
Use industry-standard tools and diagnostic test equipment.
Cyber security course will engage your understanding of online safety in the context of the wider world, introducing you to different types of malware, including viruses and trojans, as well as concepts such as network security, cryptography, identity theft, and risk management.
Setup, upgrade, configure and troubleshoot microcomputers and microcomputer peripherals.
Install and maintain microcomputer-based applications.
Setup, upgrade, configure, and troubleshoot microcomputer-based operating systems including Linux and Microsoft Windows.
Design, implement, and troubleshoot LAN solutions for a given specification using Windows Server and Linux. Solutions include the use of the appropriate network operating systems and provisions for Internet connectivity as well as proxy services, print services, file services, web services, DNS/DHCP, mail services, authentication and security, and management services.
Design, install, and test structured cabling systems.
Use the OSI model to configure switches, routers, and multilayer switches to provide LAN and WAN connectivity in LAN, WAN, and WLAN networks. In addition, standardized routing protocols will be applied to specific intranet solutions.
Each student is required to obtain or complete the examination for at least one nationally recognized IT certification.
Students must earn a grade of C or better in all required IT courses to qualify for the Associate of Applied Science degree in Information Technology.
Career Opportunities
Graduates from Information Technology programs go on to obtain careers in a variety of fields:
IT Security Specialist
Cyber Security Technician
IT Specialist
Computer Network Architect
Computer Systems Analyst
Computer and Information Research Scientist