Certificate in
Certificate in Welding Techniques
Loyalist College of Applied Arts & Technology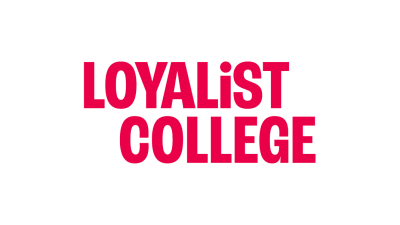 Key Information
---
Campus location
Belleville, Canada
Tuition fees
CAD 16,337 / per year *
Application deadline
Request info
Earliest start date
Sep 2023
* additional program costs: $1,291 year one
Introduction
A chain is only as strong as its weakest link. The precision work of welders and fabricators holds up bridges and delivers miners safely underground. Gain skills in welding, fabrication, detailing and millwrighting that you can use across the country, from coast to coast, in virtually any industry.
What's Next?
With a certificate in Welding Techniques, you can progress directly into Year Two of the Welding and Fabrication Technician diploma.
Expand your options with a double diploma in another College program in as little as two semesters.
Fast track into an apprenticeship – Loyalist's two-year Welding and Fabrication Technician program provides you with the trade training standard equivalent to Level 1 of a Welding apprenticeship.
Turn Your Diploma into a Degree
Many universities across Canada and abroad will provide credit recognition for your diploma studies at Loyalist College. The following is a list of agreements that are currently in place. There are many more options, and new agreements are added annually.
Two-Year Diploma
Algoma University — B.A.; B.B.A.; B.Sc.; Bach. Computer Science
Brock University — various*
Lakehead University — various*
Laurentian University — various*
Nipissing University — various*
Seneca College — Bach. Interdisciplinary Studies
Ontario Tech University — B.A. Adult Education and Digital Technology
University of Waterloo — various*
Wilfrid Laurier University — various*
York University — various*
*Various potential degree pathways. Please confirm details with the receiving institution.
Experiential Learning
Prepare to meet increasingly complex industry standards through hands-on learning in Loyalist's newly equipped The Bay of Quinte Skills Centre:
Follow projects from the engineering drawings stage, through cutting and forming processes, to the completion of the job and quality inspection.
Create with new and evolving technologies such as CNC press brakes, CNC plasma cutting and 3D designing.
Practise welding techniques such as gas metal arc welding, shielded metal arc welding and gas tungsten arc welding.
Expand your theoretical and practical skill set, along with in-depth trade practices and job planning skills, in the two-year diploma program.
You can obtain a certification for the following welding certificates in Loyalist's on-site test centre:
Gas Metal Arc Welding (G.M.A.W.) Flat Position
Gas Tungsten Arc Welding Steel (G.T.A.W.) Fillet
Gas Tungsten Arc Welding Stainless Steel (G.T.A.W.) Fillet
Gas Tungsten Arc Welding Aluminum (G.T.A.W.) Fillet
Shielded Metal Arc Welding (S.M.A.W.) Four Positions
Flux Cored Arc Welding (F.C.A.W.) Flat Position
Metal Cored Arc Welding (M.C.A.W.) Flat Position
Welding Inspector Certificate and Welding Supervisor are also offered through the Canadian Welding Bureau Centre for Learning (part of the C.W.B. Group)
Outstanding Faculty Make the Difference
Learn in bright, well-equipped facilities with dedicated faculty
Professors include a Red Seal Structural Plate Fitter and proceeding officer with the Canadian Welding Bureau
Teachers have a vast network of industry contacts to help connect students with jobs
Ideal Students
Welders play an essential role in building and maintaining critical infrastructure. This is a good career for people who:
Show precision in their work.
Have solid math skills.
Take pride in doing things right.
Would like to master a skill that will be in demand wherever they go.
Curriculum
Fitting 1
Layout 1
Technical Math 1 (WELT)
Welding Theory 1
Fitting 2
Layout 2
Metallurgy 1
Technical Math 2 (WELT)
Welding Theory 2
Career Opportunities
As a welder/fabricator technician, you will find job opportunities in any industry where metal fabrication and maintenance are performed. Your new skills can take you anywhere:
You could work in manufacturing, construction, welding or inspection.
Fabricate mining equipment; machinery; pipelines; bridge truss systems; vehicles such as subway cars and fire trucks; or shipbuilding and aerospace.
Average starting salaries range from $40,000 to $44,999*. With experience and government certification, potential earnings increase to $60,000 and more.
Get an employment edge with certificates you can earn in the program, such as Certified Welder, Structural Steel Plate Fitter, Certified Welding Inspector or Welding Supervisor.
You could fast-track into an apprenticeship.
Technical Advisor, Voith Hydro Inc.
Welder, Durose Manufacturing Limited
Welder/Setter, L-3 Communications
Welder/Fitter, North American Steel
Level 2 Welding Inspector, Canadian Welding Bureau
Thermite Welding, Canadian Pacific Railway
Production/Welding, Honda Canada
Welder/Fabricator, Material Handling Systems
Welder/Fabricator, Timmins Trailers
Welder/Fabricator, McCloskey International Ltd.