Associate of Science in
Associate of Science in Fine Arts
Luzerne County Community College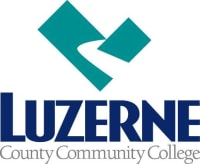 Scholarships
Explore scholarship opportunities to help fund your studies
Introduction
The program of study prepares students for transfer to a four-year institution in painting illustration. The student will be able to analyze a wide range of topics and render various subjects in a variety of mediums. Students completing this program may find employment as an editorial illustrator, freelance illustrator, and gallery painter.
This program provides the student the opportunity to:
understand elements and principles of materials and techniques.
Understand art history.
The graduate of this program can:
use and prepare media, brushes, charcoal, pencil, pastel, watercolor, pen and ink, and clay
overlap one principal over another, i.e., angular over the gesture, outline over the gesture, etc.
Utilize reference material and the ten schools of painting in developing compositions.
Analyze a variety of painting styles from early Italian to American.
Copy a painting by one of the masters in the ten schools of painting.
Careers:
Fine Artists, Including Painters, Sculptors, and Illustrators
Graphic Designers
Multimedia Artists and Animators