BA in
Make-up Artistry & Effects (Special Effects pathway and Fashion and Media pathway)
The Manchester College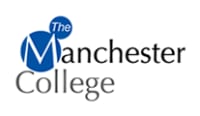 Scholarships
Explore scholarship opportunities to help fund your studies
Introduction
What's the Make-up Artistry & Effects (Special Effects pathway and Fashion and Media pathway) course about?
The programme is designed to offer students who have successfully completed the foundation degree, or a similar course in make-up, the opportunity to obtain the award of an honors degree.


The course comprises of a range of core modules designed to further extend key skills, attributes and advance technical ability in the art of make-up transformation. These modules are further complemented by fashion and media specialist modules.


The course aims to produce professional make-up artists who are equipped with all the skills to adapt and respond to the challenging demands of the make-up industry.


With the exciting new developments occurring in the world of TV, Manchester is set to become an exhilarating and innovative media city. Make-up artists in this region are highly sought after due to the new BBC Multi-Media City at Salford Quays and the redevelopment of ITVs Granada Studios which provide our students with excellent opportunities to gain significant experience and work placements.


The course is delivered full time over two days by industry specialist staff, further supported by a range of guest speakers. In addition, students have been able to travel to make-up artist exhibitions and events, including London IMATS and Mac pro-Liverpool.


All make-up artistry students regardless of which pathway they are following will study the following core modules:
Promotional developments
This unit helps students to publicise and promote their expertise as a make-up artist. Students will investigate and analyze the concept of marketing in relation to the media industry. The internet will be utilized as a marketing tool, students will produce an online profile or website to showcase a portfolio of their work to prospective employers.


Advanced creative portfolio project
This unit will provide the students with an opportunity to undertake a supervised, student-centered project. Students are encouraged to identify an issue or set of issues around which to focus their project. This unit will help students to develop their research and presentation skills.


Advanced contextual project
This module will enable the student to undertake primary and secondary research which examines their chosen topic in depth and reflect on the critical debates surrounding the chosen topic.


The course is assessed through tasks, which are presented in an assignment format. The assignments are completed and submitted within submission week (January for semester one modules and May for semester two modules).


The student's practical expertise will be assessed through the activities undertaken in workshops, studio and external environments.


Examples of assessments include:
Dissertation
E-Portfolio
Professional practice
Presentation
Showreel
Website/profile
Peer Assessment
Essays
Observations