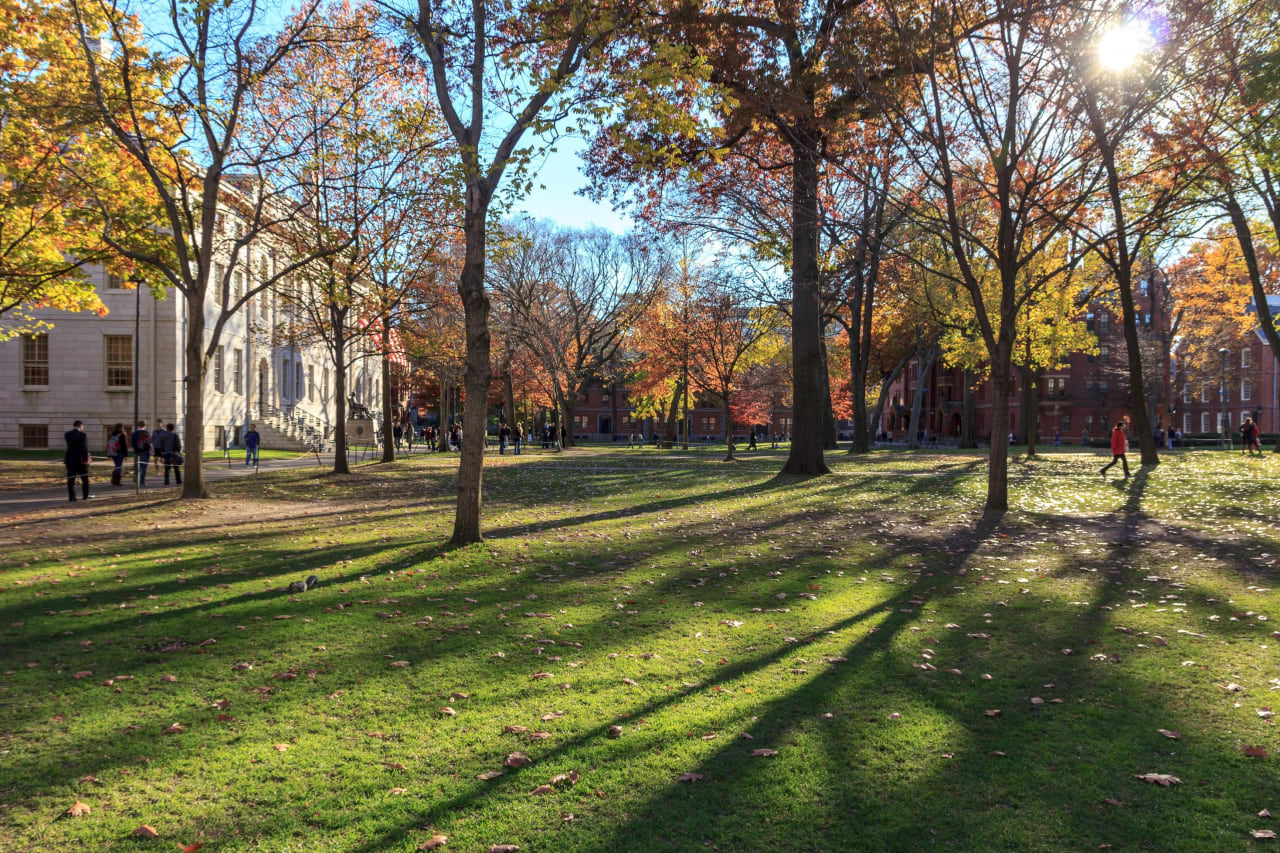 Associate Degree in
Associate Degree in Music Studies
Manchester Community College

Key Information
---
Campus location
Manchester, USA
Application deadline
Request info
Earliest start date
Sep 2023
Scholarships
Explore scholarship opportunities to help fund your studies
Introduction
Music Studies, A.A.
Program Design
The Music Studies associate degree program provides students with the knowledge and skills required for direct employment in music-related careers (i.e., music retail, faith-based music worship services) or with a transfer-orientated course of study towards a baccalaureate degree in the music profession.
The Music Studies program also serves an ever-expanding population of diverse students seeking personal enjoyment in the study of music. Students may enroll in the program full- or part time. The credentialed music staff brings an understanding of the community college student to their teaching approach.
Curriculum
The curriculum has been revised as part of the process in seeking national accreditation as a school of music. Additions to the curriculum in the areas of music theory, ear training, piano and history align the program offerings with the first two years of a four-year accredited music degree program.
Specific changes include the following.
Music theory has been expanded to four levels-Music Theory I, II, III, IV.
Private music instruction allows students to study with assigned private music teachers as part of the applied music course offerings on campus.
Vocal and instrumental ensembles provide students with performance experiences in a variety of musical styles (i.e., Classical, contemporary, jazz).
Music history courses include European Classical, American contemporary and jazz. •Music electives include music technology, beginning vocal and guitar, introduction to conducting and diction for singers.
Voice students are required to complete one semester of foreign language as a humanities requirement in the fourth semester.
Students completing the fourth semester of applied music will be required to perform in a group recital for the music faculty and the college community.
Scholastic Preparation and Admission Process
Proper advisement prior to entering the music studies program guarantees success in completing the degree. If you are a high school graduate, hold a state equivalency certificate or are a transfer student from another college, you must submit an official application to the Admissions office.
During the first Tuesday in May, June, July and August, members of the music faculty are available to interview all prospective students to assess skill level and interest. The 45-60 minute interview/audition provides academic guidance and information in course selection, career planning and eligibility to receive college credit by examination for prior work completed. Interviews will be conducted day and evening. To schedule an interview, please call Brenda St. Peters, Administrative Assistant, Division of Liberal Arts, 860-512-2663.
Learning Outcomes
Upon successful completion of Music Studies degree program requirements, graduates will:
Demonstrate a historical/cross-cultural awareness and appreciation of Western European and American contemporary music.
Demonstrate skills and techniques that reflect an understanding of the theoretical aspect of music, including: an understanding of music theory fundamentals; exploration and development of voice leading principles; aural skills and accompaniment and improvisation techniques.
Demonstrate an ability to perform solo music selections and within a music ensemble group (i.e., chorale, madrigal, chamber, jazz).
Demonstrate technical facility and knowledge on specified instrument or voice (i.e., soprano, tenor, piano, guitar, clarinet, violin).
In addition, the graduate will complete the comprehensive learning outcomes identified with the General Education Core.
Music Studies Requirements
MUS* 161: Chorale I 1 Credits or
MUS* 149: Beginning Jazz Concepts 1 Credits or
MUS* 158: Chamber Music/Jazz Ensemble I 1 Credits
ENG* 101: Composition 3 Credits (Gen Ed - English)
MUS* 101: Music History and Appreciation I 3 Credits (Gen Ed - The Arts)
MUS* 166: Music Ear Training I 1 Credits
MUS* 190: Group Piano I 1 Credits
MUS* 185: Applied Lessons I 1 Credits
MUS* 115: Music Theory I 3 Credits ‡‡
Choose any General Education course or MUS* elective 3 Credits
Subtotal: 14-16
ENG* 110: Introduction to Literature 3 Credits or
ENG* 200: Advanced Composition 3 Credits
Choose one course from Gen Ed - Mathematics 3 Credits
MUS* 102: Music History and Appreciation II 3 Credits
MUS* 162: Chorale II 1 Credits ‡ or
MUS* 159: Chamber Music/Jazz Ensemble II 1 Credits ‡
MUS* 186: Applied Lessons II 1 Credits
MUS* 191: Group Piano II 1 Credits
MUS* 116: Music Theory II 3 Credits ‡‡
Subtotal: 16
Choose one course from Gen Ed - Physical and Natural Sciences 3-4 Credits
MUS* 270: Chorale III 1 Credits ‡ or
MUS* 258: Chamber Music/Jazz Ensemble III 1 Credits ‡
MUS* 107: Today's Music 3 Credits
MUS* 213: Music Theory III 3 Credits
MUS* 252: Group Piano III 1 Credits
MUS* 260: Music Ear Training III 1 Credits
MUS* 285: Applied Lessons III 1 Credits
Choose any General Education course or MUS* elective 3 Credits
Subtotal: 14-17
Choose one course from Gen Ed - Humanities 3-4 Credits
Choose one course from Gen Ed - Social Sciences 3 Credits
MUS* 271: Chorale IV 1 Credits ‡ or
MUS* 259: Chamber Music/Jazz Ensemble IV 1 Credits ‡
MUS* 214: Music Theory IV 3 Credits
MUS* 255: Group Piano IV 1 Credits
MUS* 261: Ear Training IV 1 Credits
MUS* 286: Applied Lessons IV 1 Credits
Visual Art elective 3 Credits ‡‡‡
Subtotal: 16-17
Total Credits Required: 60-67
Note:
First semester jazz students will be assigned to MUS 159 or MUS 149 based upon skill level. The jazz concepts course is credited as Jazz Ensemble I in the jazz sequence.
Jazz/chamber students should follow the sequence of MUS 158, MUS 159, MUS 258 and MUS 259.
Instrumental students should choose instrumental sequence MUS 158, MUS 159, MUS 258 and MUS 259.
It is recommended that Piano Performance students take 2 semesters of choir.
‡ Voice students should choose from chorus sequences:
Chorale: MUS 161, MUS 162, MUS 270 and MUS 271. No previous experience necessary but being able to match pitch is a requirement for this course.
or
Madrigal/Chamber Singer: MUS 174, MUS 175, MUS 275 and MUS 276 (For students signed up for this ensemble: Choral is a co-requisite). This ensamble requires an audition, basic knowledge of music notation and sight-reading skills, good intonation and aural memory, and previous experience singing in a choir.
‡‡Piano Class: Students demonstrating keyboard competency through an examination may be exempt from taking any or all of the Piano Classes. Instructor's permission required. These students must make sure they choose other Music elective courses to achieve the number of music credits needed for the degree.
‡‡‡Visual Art Elective List:
ART* 101: Art History I: Prehistory to the Renaissance 3 Credits
ART* 102: Art History II: Renaissance to the Modern Era 3 Credits
ART* 107: Introduction to Studio Art 3 Credits
ART* 111: Drawing I 3 Credits
ART* 131: Sculpture I 3 Credits
ART* 141: Photography I 3 Credits
ART* 155: Watercolor I 3 Credits
ART* 161: Ceramics I 3 Credits
ART* 167: Printmaking I 3 Credits
ART* 204: History of Women in the Arts 3 Credits
ART* 206: Film Study 3 Credits
Music Elective List:
MUS* 108: Today's Music Gospel, Ragtime, Blues, Jazz 3 Credits
MUS* 145: Class Guitar I 1 Credits
MUS* 167: Language for Singers 1 Credits
MUS* 173: Voice Class I 1 Credits
MUS* 188: Introduction to Conducting 3 Credits
MUS* 218: Electronic Music Composition I 3 Credits
MUS* 219: Electronic Music Composition II 3 Credits