Associate of Applied Science in
Associate in Applied Science in Beauty and Wellness
Mesa Community College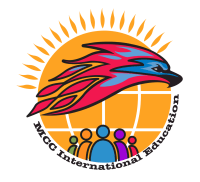 Introduction
A powerful, exciting educational transformation is about to take place in the beauty industry. Mesa Community College, in partnership with the iconic beauty house of L'Oreal and Arizona's legendary ROLFS Salons of the Future, is now offering a degree designed to help you deliver innovative, intelligent client experiences while offering the knowledge for you to earn the financial rewards your talent deserves.
The Associate of Science in Beauty and Wellness degree is focused on preparing hair and beauty artists to succeed in today's market and discover the business strategies to thrive in a modern salon. This pioneering, online program builds knowledge and offers skills in finance, marketing, and communication as well as critical thinking and organizational leadership, empowering you to elevate your career.
As a licensed beauty professional, you can receive up to 31 credits at no cost toward your 60-68 credit associate's degree by enrolling as an MCC student in the Beauty and Wellness program. If you choose to continue with your Beauty and Wellness education, after earning your associate's degree at MCC, you may follow a transfer pathway to Arizona State University to earn a Bachelor of Applied Science (BAS) - Personal Care Emphasis. All classes are available online, so you can work while earning your degree. Learn and study on your own time, which is anytime that's convenient for you.
MCC's associate degrees enhance your resume and prepare you to enter the workforce with an advantage. Whether you are interested in simply completing basic, required college courses or specializing in a specific area, there's a degree for you.
Career Opportunities
Successful completion of a degree within the Beauty and Wellness program may lead to employment in a variety of different occupations and industries. Below are examples of related occupations with associated Maricopa County-based annual median wages. Some occupations may require additional education or training. You can click on any occupation to view more detail regarding education level, wages, and employment information.
Hairdressers, Hairstylists, and Cosmetologists $31,817
Manicurists and Pedicurists $25,889
Retail Salespersons $29,661
Skincare Specialists $37,006