Associate Degree in
Associate in Aesthetician Skin Care Therapist
Milwaukee Area Technical College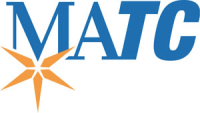 Introduction
Learn advanced aesthetic topics including spa wellness (oncology aesthetics, aromatherapy, reflexology, and Reiki Master), advanced hair removal (full body/Brazilian), advanced exfoliation (dermaplaning, layered chemical peels, and HydraFacial), lash extensions, microblading, lash/brow tinting, threading, and aesthetic machines. Get hands-on learning at Skyn – the Spa at MATC Mequon, the state-of-the-art facility located on campus.
Steady job growth for skincare therapists is projected over the next 10 years.
Additional program details: Courses follow established Wisconsin Department of Safety and Professional Services safety and sanitation practices.
In addition to tuition and textbooks, students will need to purchase a tool/equipment kit.
Accreditation
Aesthetician
This program is in compliance with the State of Wisconsin Department of Safety and Professional Services, 4822 Madison Yards Way, Madison, WI 53705.
Program Outcome
Perform consultations and skin analysis
Perform facial and body treatments
Perform hair removal services
Demonstrate makeup application
Utilize electrotherapy techniques
Perform microdermabrasion and chemical exfoliation
Demonstrate retail techniques
Recommend products to clients
Adhere to professional standards
Demonstrate time management and organizational skills
Incorporate Reiki, aromatherapy, and reflexology in services
Perform microblading and lash services
Develop a product line
Career Opportunities
This associate degree program offers students the opportunity to learn advanced techniques that can help increase employability and potential income. Graduates may be hired to work in upscale spas or alongside skin-care medical professionals.
According to Economic Modeling Specialists Inc., the job outlook shows steady job growth for skincare therapists over the next 10 years. With additional training and licensing, graduates could become independent contractors, salon/spa owners, or aesthetician instructors.
Possible Careers
Skin Care Specialist
Makeup Artist
Beauty Magazine Contributor
Aesthetician Instructor/Educator
Cosmetics Representative
Medical-Spa (medical office, under a physician's supervision)
Cosmetic Chemistry/Product Development
State Board Examiner
Lash Specialist
Brow Specialist
Reiki Master
Wax Specialist
Curriculum
Course
Course Name
Credits
BARCOS-101
Introduction to Guest Services ‡
2
BARCOS-104
Spa Treatments ‡
3
BARCOS-108
Facial Treatments
3
BARCOS-117
Salon Ecology/Decontamination
2
BARCOS-155
Spa Science Fundamentals
3
BARCOS-156
Spa Sciences 2 - Product Chemistry ‡
3
ENG-195

Written Communication ‡
(or) ENG-201 English 1 ‡

3
BARCOS-102
Guest Services 2 ‡
3
BARCOS-106
Advanced Makeup Techniques ‡
1
BARCOS-107
Advanced Spa Treatments ‡
1
BARCOS-109
Hair Removal Treatments ‡
1
BARCOS-110
Aesthetician Board Prep ‡
2
BARCOS-114
Business Fundamentals
4
MATH-123
Math With Business Applications ‡
(or) Any 200-level MATH course
3
BARCOS-111

Oncology Aesthetics

3
BARCOS-112
Introduction to Energy Healing (Reiki I and II)
1
BARCOS-113
Advanced Exfoliation
1
BARCOS-115
Advanced Hair Removal
1
BARCOS-116
Skin Care Machines in the Treatment Room
(or) BARCOS-118 Introduction to Product Development
2
ENG-196

Oral/Interpersonal Communication ‡
(or) Any 200-level ENG or SPEECH course

3
PSYCH-199

Psychology of Human Relations
(or) Any 200-level PSYCH course

3
BARCOS-119
Aromatherapy in the Treatment Room
3
BARCOS-120
Energy Healing (Reiki Master)
1
BARCOS-121
Lash Extension Techniques
3
BARCOS-122
Advanced Brow Techniques
3
BARCOS-123

Introduction to Reflexology
(or) BARCOS-124 Product Development

2
SOCSCI-103

Thinking Critically and Creatively
(or) Any 200-level SOCSCI course

3

Total Credits

63
‡ Prerequisite required.
Program curriculum requirements are subject to change.
Current MATC students should consult their Academic Program Plan for specific curriculum requirements.