Courses in
Course in - Speak And Inspire
Mindvalley University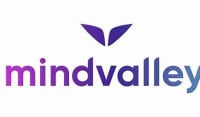 Scholarships
Explore scholarship opportunities to help fund your studies
Introduction
How to Become a World-Class Speaker, Inspire & Influence People, and Make Your Message Go Viral
Whether it's sharing your ideas and making a point at a work meeting or a random encounter at a party, seminar, or on the street - your ability to communicate is arguably the single most important skill in your life.
Have you ever dreamed of being so masterful in front of an audience that you can instantly make an impression?
Or to communicate your ideas and proposals better at business meetings or sales presentations?
Or to share an idea so well on social media that it goes viral?
If so, you're on the right track. In fact, numerous studies show that people with strong communication skills consistently enjoy the greater income, higher self-esteem, happier families and relationships, and even better health.
Unfortunately, many of us still believe that only a lucky few have the natural talent to be powerful communicators.
But is this true? Are all those charismatic speakers, persuasion experts, top salespeople, empathic communicators, and master orators really just born that way?
Or did they simply discover how to access a power that's already inside each of us?