Courses in
Courses in Contemporary Dance General
Morley College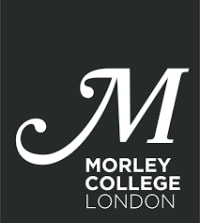 Scholarships
Explore scholarship opportunities to help fund your studies
Introduction
For this course, you will be exploring contemporary dance movement, choreography, and areas of performance skills. The style and techniques used will accumulate the teacher's professional performance experience in the UK and further afield. Contemporary dance is an expressive form that will let you build muscle strength, enjoy expressing yourself through different music and stimuli, and gain confidence in performance. Achievement on your course will be measured by whether you meet the following learning outcomes. At the start of the course, you will have an opportunity to discuss these with your tutor and set your own personal targets, linked to the learning outcomes and future goals, i.e., progression to an advanced-level course.
By the end of this course, you will be able to: Execute movement with clarity and control through gently building muscle strength; Gain and enhance performance skills; Gain knowledge of contemporary dance techniques and influences; Build self-confidence.
Mode of delivery: online plus. We will be using Microsoft Teams as our online platform for live-stream. The tutor may provide additional material such as video recaps and/or practical tasks via any online platforms supported by the College (Moodle, MS stream, GoogleClassroom). Gentle mobility and warm-up. Standing work and body isolations using breath with release and contractions; floor work with stretches and further articulation of the spine; partial space movements-set sequences with weekly developments; travelling-jumps, skip-turns. To ensure you make the best possible progress on your course, you will have regular constructive and supportive feedback from your tutor. In addition to your dance practise, the study can include the use of digital resources such as film & photography, useful websites, and connections with online communities of interest via social media to enhance your learning. Dance study offers a range of benefits, including being an enjoyable way to increase fitness whilst enhancing wellbeing. Dance practice at Morley can also enhance employment skills using encouraging increased confidence, physical dexterity, and concentration.