Courses in
Courses in Flamenco Beginners and Improvers
Morley College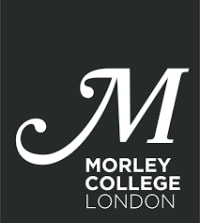 Scholarships
Explore scholarship opportunities to help fund your studies
Introduction
From stamping feet to clapping hands, you will begin to explore the moods and styles of fiery Flamenco dance. Through the study of a selection of core flamenco rhythms, you will be given a thorough grounding in all aspects of Flamenco dance technique, including castanet work. You will also begin to develop your stamina, strength, and coordination through the study of flamenco arms, footwork, and turns. Towards the end of the course, you will have the opportunity to perform with Morley Flamenco Dancers. A guitarist accompanies the class. All students will have access to the Morley Moodle Flamenco & Spanish Dance Site with information about the rhythms and dances studied and video links for practice purposes. Achievement on your course will be measured by whether you meet the following learning outcomes. At the start of the course, you will have an opportunity to discuss these with your tutor and set your own personal targets, linked to the learning outcomes and future goals, i.e., progression to an advanced-level course.
By the end of this course, you will be able to:
Demonstrate basic flamenco arm movements, footwork, and turns.
Recognize one or more of the core flamenco rhythms.
Reproduce one or more of the core flamenco rhythms through clapping and stamping.
Show development in your dance skills of co-ordination, strength, flexibility, and stamina.
Perform a short, simple flamenco dance.
Mode of delivery: online plus. We will be using Microsoft Teams as our online platform for live-stream. The tutor may provide additional material such as video recaps and/or practical tasks via any online platforms supported by the College (Moodle, MS stream, GoogleClassroom). You will be undertaking practical exercises, and patterns of movement demonstrated and guided by your tutor. You will be learning sequences through repetition of action to master the basic features of the technique. You will be responding (through movement and rhythmic accompaniment) to a selection of flamenco and Spanish dance rhythms (e.g., Bulerias, Alegrias, Rumba, Sevillanas). You will be practising stamping, clapping, and movement sequences with your fellow students to share your learning experience. You will have the chance to discuss your learning with your tutor and fellow students; You will learn a short, simple flamenco dance to perform at the end of the course. To ensure you make the best possible progress on your course, you will have regular constructive and supportive feedback from your tutor. In addition to your dance practice, a study can include the use of digital resources such as film & photography, useful websites, and connections with online communities of interest via social media to enhance your learning. Dance study offers a range of benefits, including being an enjoyable way to increase fitness whilst enhancing wellbeing. Dance practice at Morley can also enhance employment skills using encouraging increased confidence, physical dexterity, and concentration.