Associate of Arts in
Associate of Arts in Music
Mt. San Antonio College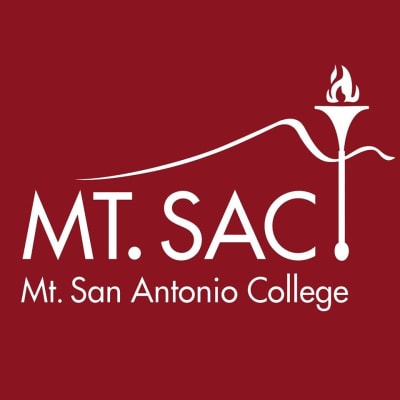 Key Information
---
Tuition fees
USD 362 / per credit *
Application deadline
Request info
Earliest start date
Request info
* per unit out-of-state student tuition - $46/per unit California residents tuition
Introduction
Music is a broad-based academic discipline with foundational coursework in theory and performance. By providing a theoretical understanding of the development and creation of music, along with requisite technical proficiency, it is expected that these skills will be used to demonstrate musical sensitivity and creativity as a soloist or in the context of a musical ensemble. To further foster these skills, optional courses in the areas of piano and music history should also be taken. The degree requires four semesters of theory, four semesters of applied music (lessons), and four semesters of musical ensemble to provide the skills necessary for transferring to a 4-year institution to pursue a degree in music, including composition, performance, and/or music education.
To earn an associate degree for transfer, a student must complete 60 semester units that are eligible for transfer to a CSU that consist of IGETC pattern or CSU GE breadth and a major of at least 18 units. Students must have a minimum GPA of 2.0 in all CSU-transferable coursework to receive an associate degree for transfer, and all courses in the major must be completed with a C or better. Students earning an associate degree for transfer will not be required to complete any other local graduation requirements.
Curriculum
Required Courses
Theory & Musicianship
Choose one course from the following: 3-4 Units
MUS 2 Music Theory & MUS 5A and Musicianship Fundamentals
MUS 7 Music Fundamentals
MUS 3A Music Theory I, 3 Units
MUS 3B Music Theory II, 3 Units
MUS 3C Music Theory III, 3 Units
MUS 5B Musicianship I, 1 Unit
MUS 6A Musicianship II, 1 Unit
MUS 6B Musicianship III, 1 Unit
Applied Music
4 semesters, 0.5 units each, 2 Units
MUS 16 Individual Instruction
Ensemble
6 units or 4 semesters, variable 1.5-2 units each, 5-8 Units
MUS 27 Chamber Music
MUS 31 Concert Choir
MUS 34 Women's Vocal Ensemble
MUS 39 Laboratory Band
MUS 45 Chamber Singers
MUS 47 Jazz Ensemble
MUS 48 Men's Vocal Ensemble
MUS 49 Wind Ensemble
MUS 50 Jazz Improvisation and Performance Choir
Total Units for Major: 23-26
CSU General Education or IGETC Pattern*: 39-42 Units
Total Units: 60
*Courses may be double-counted with either CSU-GE or IGETC.
Program Outcome
Program Learning Outcomes
Upon successful completion of this program, a student will be able to:
Demonstrate proficiency in the rehearsal, collaboration, and performance of music across a wide range of compositional styles and in a variety of venues.
Demonstrate proficiency in the analysis and composition of tonal music.
Students will demonstrate proficiency in the dictation and sight-singing of tonal music
Demonstrate proficiency in sight-reading, transposition, and improvisation at the keyboard
Comprehend and communicate in writing the cultural and historical contexts of music, as well as stylistic differences, in the Western classical traditions.
Student Learning Outcomes
*Student Learning Outcomes include general skills, knowledge, or applications which students are expected to demonstrate after completing a course or program of study. The discipline faculty are responsible for a course or program develop these outcomes, as well as measure or assess the students to determine if the outcomes are being met. The goal of assessing Student Learning Outcomes is to help improve our courses, curriculum, student success, and/or instruction. Course-level Student Learning Outcomes do not need to be comprehensive, they can focus on a particular aspect of a course, and the measurements of these assessments are not necessarily part of the student's grades in the courses. Remember, Student Learning Outcomes do not necessarily represent all of the material and objectives to be learned in a course.