Associate of Science in
Associate of Science in Accounting
Mt. San Antonio College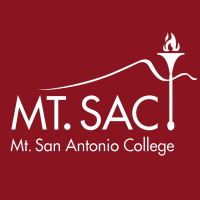 Introduction
Accounting and Finance Professionals are in high demand in nearly every corner of the business world, from manufacturing and real estate to construction and healthcare. The opportunities are numerous for students who want to pursue an accounting career, both at the clerical level and professional levels.
The Accounting program at Mt. SAC will help prepare the student for jobs in various fields by acquiring skills in the following:
Quickbooks general ledger software
Excel for accounting
Interpretation and preparation of financial reports
Tax planning and preparation
Cost accounting, budgets, and forecast
Financial planning and analysis
Inventory and asset management
Payroll
Accounts receivable and accounts payable
Students will strengthen their knowledge of accounting laws and regulations, which will benefit any student who wants to work for or own a business.
Program Outcome
Upon successful completion of this program, a student will be able to:
Describe the basic accounting system and how it is used to serve business needs;
Interpret accounting statements;
List and explain the foundations upon which business is built and the economic challenges facing the United States.
Curriculum
This degree requires the completion of General Education coursework plus the following:
Required Courses
BUSA 7 Principles of Accounting - Financial 5
BUSA 8 Principles of Accounting - Managerial 5
BUSA 52 Intermediate Accounting I 3
BUSA 52B Intermediate Accounting II 3
BUSA 75 QuickBooks for Accounting 3
BUSA 76 Excel for Accounting 3
BUSM 20 Principles of Business 3
Required Electives
Choose one course from the following: 3-4
BUSA 21 Cost Accounting
BUSA 58 Federal Income Tax Law
BUSA 71 Personal Financial Planning
Total Units 28-29
Career Opportunities
The Accounting Program provides many opportunities for students to design a plan for their individual goals through certificate and degree achievements. The associate degree in accounting is intended to prepare students for employment following graduation. The student will learn basic accounting skills combined with in-depth training in a variety of accounting concepts, preparing the student for entry-level positions, professional advancement in their current job, or transfer to a university to pursue a bachelor's degree in accounting.