Associate of Science in
Associate of Science in Agricultural Science and Technology
Mt. San Antonio College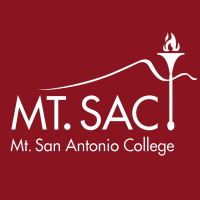 Introduction
The A.S. in Agricultural Science and Technology is designed to enable students to prepare for a career in this essential and diverse profession. It is also ideal for those who desire a career in agricultural education. The curriculum is flexible in nature to allow for previous experience and specialization in a given area of agriculture. The program is unique in that most courses provide hands-on experiences designed to give the students a combination of practical skills and technical knowledge.
Upon completion of the A.S. in Agricultural Science and Technology degree, students will understand the foundations of agriculture, animal production practices, plant production practices, soil science, crop nutrition, crop pest, and disease control, and the operation of agricultural equipment.
Curriculum
Required Courses
AGAG 1 Food Production, Land Use, and Politics - A Global Perspective 3
AGOR 1 Horticultural Science 3
AGOR 2 Plant Propagation/Greenhouse Management 3
AGOR 50 Soil Science and Management 3
AGOR 51 Tractor and Landscape Equipment Operations 3
ASCI 1 Animal Science 3
ASCI 2 Animal Nutrition 3
ASCI 2L Animal Nutrition Laboratory 0.5
Choose three from the following: 9
AGOR 13 Landscape Design
AGOR 24 Integrated Pest Management
AGOR 32 Landscaping and Nursery Management
AGOR 39 Turf Grass Production and Management
AGOR 53 Small Engine Repair I
AGOR 62 Irrigation Principles and Design
AGOR 71 Construction Fundamentals
ASCI 14 Swine Production
ASCI 16 Horse Production and Management
ASCI 17 Sheep Production
ASCI 30 Beef Production
ASCI 51 Animal Handling and Restraint
WELD 40 Introduction to Welding
Total Units 30.5
Career Opportunities
This program is intended to prepare students for employment following graduation or to transfer to a university. Students desiring a bachelor's degree should consult with the department chairperson, counselor, or advisor to discuss the transferability of courses. Students will be prepared for careers within a wide variety of specializations in the field of agriculture. This degree also prepares students with the foundational knowledge necessary to pursue baccalaureate degrees in Agriculture, Agricultural and Environmental Plant Sciences, Agricultural Science, Animal Science, Plant Science, Agriculture Education, Agriculture Studies, or related majors.