Associate of Science in
Associate of Science in Animal Science
Mt. San Antonio College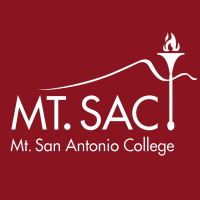 Introduction
The Animal Science Associates Degree focuses on animal behavior, husbandry, production, and services which; are a critical part of animal agriculture and related industries. The curriculum provides a combination of technical knowledge and practical skills utilizing a hands-on approach to instruction.
Curriculum
Required Courses
ASCI 1 Animal Science 3
ASCI 2 Animal Nutrition 3
ASCI 14 Swine Production 3
ASCI 17 Sheep Production 3
ASCI 30 Beef Production 3
ASCI 59 Work Experience in Agriculture* 1-4
ASCI 96 Animal Sanitation and Disease Control 3
ASCI 97 Artificial Insemination of Livestock 3
Required Electives: Choose a minimum of six units 6
AGOR 51 Tractor and Landscape Equipment Operations
AGOR 53 Small Engine Repair I
AGOR 63 Irrigation Systems Management
ASCI 12 Exotic Animal Management
ASCI 16 Horse Production and Management
ASCI 18 Horse Ranch Management
ASCI 19 Horse Hoof Care
ASCI 20 Horse Behavior and Training
ASCI 34 Livestock Judging and Selection
ASCI 51 Animal Handling and Restraint
ASCI 71 Canine Management
ASCI 72 Feline Management
ASCI 73 Tropical and Coldwater Fish Management
ASCI 74 Reptile Management
ASCI 76 Aviculture - Cage and Aviary Birds
ASCI 94 Animal Breeding
WELD 40 Introduction to Welding
Select one course from the following: 3
BUSM 20 Principles of Business
BUSM 66 Small Business Management
BUSS 35 Professional Selling
BUSS 36 Principles of Marketing
Total Units 31-34
*Complete one to four units of ASCI 59
Career Opportunities
Upon completion of the program, students will be prepared for entry-level employment opportunities and/or transfer to a four-year institution.