Associate of Science in
Associate of Science in Business Administration
Mt. San Antonio College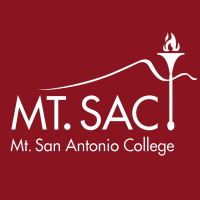 Introduction
Paralegal/Law Associate of Science
The paralegal program is intended to prepare students for employment as paralegals in both the private and public sectors following graduation. The American Bar Association (ABA) By-Laws Section 21.12 uses the terms paralegal and legal assistant interchangeably referring to persons who, although not members of the legal profession, are qualified through education, training, or work experience and are employed or retained by a lawyer, law office, governmental agency, or other entity in a capacity or function which involves the performance, under the direction and supervision of an attorney, of specifically delegated substantive legal work. Paralegals/legal assistants must comply with the legal restrictions in the practice of law by a nonlawyer. The California Business & Professions Code, Section 6450 et seq, governs paralegals in California.
The American Bar Association does not recognize the following courses as meeting its definition of General Education: ARTB 14, ARTD 15A, ARTD 20, ARTD 25A, ARTS 30A, ARTS 40A, THTR 11, MUS 7, AD 3, and COUN 5. Students developing their educational plan should select another course from the Mt. SAC General Education area which will satisfy that area's General Education requirement.
Real Estate Associate of Science
You've taken the first step towards joining one of the most rewarding and dynamic business communities out there. Our program is geared towards working professionals and is staffed with experts from the industry.
This program prepares students for employment following graduation. Students wishing for a bachelor's degree (transfer program) should consult with a counselor or advisor to discuss the transferability of courses. The requirements for a degree in real estate include the eight classes needed prior to applying to take the Real Estate Broker License Exam as well as several additional classes designed to strengthen the skills needed to succeed in a career in real estate.
Program Outcome
Program Learning Outcomes
Upon successful completion of this program, a student will:
Have increased confidence in basic paralegal skills.
Competently prepare basic legal documents such as motions and discovery, as they would be asked to do under the direction and supervision of a licensed attorney.
Have earned LexisAdvance certification for paralegals.
Have earned Westlaw certification for paralegals.
Career Opportunities
Related Careers
Real Estate Sales Agents
Real Estate Brokers
Property, Real Estate, and Community Association Managers
Appraisers, Real Estate
Appraisers and Assessors of Real Estate
Assessors
Title Examiners, Abstractors, and Searchers
Loan Officers
Personal Financial Advisors
Lawyers