Associate of Science in
Associate of Science in International Business
Mt. San Antonio College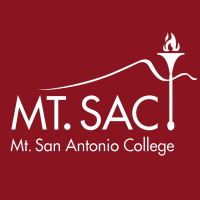 Introduction
This program is intended to prepare students for an international business career following graduation. Students wishing for a bachelor's degree (transfer program) should consult with a counselor to discuss the transferability of courses.
Program Outcome
Upon successful completion of this program, a student will be able to:
Identify how governments influence trade.
Explain how a small business can prepare to conduct export operations.
Describe business planning for small businesses.
Curriculum
This degree requires the completion of General Education coursework plus the following:
Required Courses
BUSM 20 Principles of Business 3
BUSM 50 World Culture: A Business Perspective 3
BUSM 51 Principles of International Business 3
BUSM 52 Principles of Exporting and Importing 3
BUSM 53 Supply Chain Management 3
BUSM 61 Business Organization and Management 3
BUSM 66 Small Business Management 3
BUSS 36 Principles of Marketing 3
Choose one from the following: 4
ARAB 1 Elementary Arabic
CHIN 1 Elementary Chinese
FRCH 1 Elementary French
GERM 1 Elementary German
ITAL 1 Elementary Italian
JAPN 1 Elementary Japanese
KORE 1 Elementary Korean
SPAN 1 Elementary Spanish
SPAN 1S Spanish for the Spanish Speaking
Total Units 28
Recommended Electives
BUSM 81 Work Experience in Business 1-4
BUSM 85 Special Issues in Business 2
BUSS 85 Special Issues in Marketing 2