Associate of Science in
Associate of Science in Nutrition and Dietetics for Transfer
Mt. San Antonio College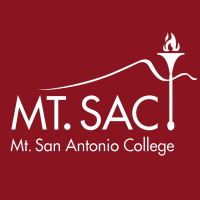 Introduction
The Associate in Science in Nutrition and Dietetics for Transfer introduces students to the principles and methodologies used in the study of nutrition and dietetics. Students will acquire the foundational knowledge necessary to pursue post-secondary degrees in nutrition and dietetics.
To earn an Associate of Science in Nutrition for Transfer degree, a student must complete 60 semester units that are eligible for transfer to the CSU system that consists of the IGETC pattern or CSU GE breadth and a major of 18 units more. Students must have a minimum GPA of 2.0 in all CSU-transferable coursework to receive an associate degree for transfer and all courses in the major must be completed with a C or better. Students earning an associate degree for transfer will not be required to complete any other local graduation requirements.
Curriculum
Required Courses
Core Courses
CHEM 50 General Chemistry I 5 or CHEM 50H General Chemistry I - Honors
NF 25 Introduction to Nutrition Science 3 or NF 25H Introduction to Nutrition Science - Honors
PSYC 1A Introduction to Psychology 3 or PSYC 1AH Introduction to Psychology - Honors
Select one course: 4-5
MICR 1 Principles of Microbiology or MICR 22 Microbiology
List A
Choose two courses 7-8
ANAT 10A Introductory Human Anatomy* or ANAT 10B Introductory Human Physiology
MATH 110 Elementary Statistics or MATH 110H Elementary Statistics - Honors or PSYC 10 Statistics for the Behavioral Sciences
List B
Choose one course
NF 20 Principles of Food with Laboratory 3
NF 28 Cultural and Ethnic Foods 3
Total Units for Major 25-27
CSU General Education or IGETC Pattern** 39-42
Total Units 60
*Students cannot be awarded credit for
**Courses may be double-counted with either CSU-GE or IGETC.