Certificate in
certificate in ADVANCED STUDIO PRACTICE
New Brunswick College Of Craft And Design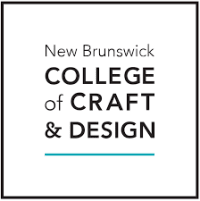 Scholarships
Explore scholarship opportunities to help fund your studies
Introduction
In Advanced Studio Practice, you will:
Build upon your NBCCD Diploma, a BFA, or equivalent experience by developing and implementing a professional career plan in design, fine craft, or visual arts.
Create an independent body of work using on-site studio facilities and equipment, and work collaboratively with celebrated faculty advisors and professional mentors.
Take your work out of the studio and into the greater community by networking and planning self-guided projects such as artist residencies, pop-up shows, exhibitions, wholesale opportunities, and more.
Connect with other recent graduates and emerging professional artists as they evolve their distinct career goals alongside you. — Gain the tools and confidence to present yourself and your work in-person and online.
Improve your time management, self-motivation, and goal-setting skills to prepare for ongoing professional practice.
Acquire business skills and employ successful entrepreneurial strategies to manage multiple creative activities and income streams.
Areas of Study:
Independent Study in the Visual Arts
Professional Studio Practice
Mentors and Networking
Community Engagement
Active Web Presence
Portfolio Development
Promotion and Marketing
Business Practices
Entrepreneurship and Career Development
Career Possibilities:
Advanced Studio Practice is a unique program where instructors help you assess your current professional practice and define your individual career's next steps. You will graduate with the business skills, networking know-how, and enhanced studio practice to launch into self-employment or a successful career in the creative cultural sector.