Summer courses in
Summer Undergraduate Residency
New York Academy of Art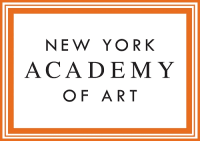 Scholarships
Explore scholarship opportunities to help fund your studies
Introduction
The New York Academy of Art holds a unique month-long Summer Residency Program in New York City for ambitious undergraduate students and recent graduates. The program is open to current students and recent graduates of the US and international institutions with a demonstrated ability in art. Those admitted to the program will have the opportunity to work in our studios, take classes and exhibit at the Academy. Each summer the Academy offers two sessions of the program. Students must select their preferred session on the application form. Students in the Summer Undergraduate Residency Program have the opportunity to hone their artistic skills as well as their critical eye in this unique and immersive experience.
Participants in the Summer Undergraduate Residency Program experience life and work at the New York Academy of Art and to delve into the New York City art scene. The program serves as an ideal preparation for those interested in pursuing an MFA after their undergraduate degree and experiencing a unique opportunity in an inspiring creative environment.
Curriculum
All students in the Summer Residency study five courses designed to explore theories and techniques of contemporary figuration. Students are encouraged to take full advantage of the New York art world and have the opportunities to visit artist's studios and major exhibitions that may serve as inspiration for their personal studio practice. SURP faculty and the Academy community facilitate this exploration with recommendations for events and happenings each week. You can learn more about the program from one of our previous residents here.
CS-D401 Drawing: Exploration of the Human Form
This course is designed to develop the student's ability to represent the human form in pictorial space, a skill that is critical to all artists. Emphasis is placed on gaining an in-depth understanding of the body's underlying geometry and anatomical structure. Students will be working from the live model to create perceptual, naturalistic drawings, learning about the characteristic contours of muscles and how body parts move in relation to one another and to the picture plane. The course meets once a week for 6 hours, 4 sessions for 24 contact hours.
CS-H401 Contemporary Art History in New York
This course discusses the contemporary art of the modern era in New York City. Consideration is given to the diversity of artistic expressions in this period within their cultural, theoretical, and political contexts. Particular attention is given to the impact on the art of late 20th- century early 21st – century cultural phenomena. The course meets once a week for 3 hours, 4 sessions for 12 contact hours.
CS-H402 Art & Culture Studies: Museums, Galleries, Artist Studios
This course is an exploration of the immense and historically significant collection of art that is centered in New York. Using the rich diversity of museums and galleries in the New York City area, this course provides the student with the opportunity to explore many of the city's art centers and learn visual research techniques to aid in the development of his or her own work. The course meets once a week for 6 hours, 4 sessions for 24 contact hours.
CS-P401 Dialogues in Painting: Traditional Materials
This course examines the practical application of indirect painting techniques from historical and contemporary practice. Students will paint from the live model exploring the warm/cool palette, the dead palette and chromatic palette approach to tonal structure and color theory. The emphasis in this course is on analytical seeing/interpreting of form. The course meets once a week for 6 hours, 4 sessions for 24 contact hours.
CS-S401 Sculpting the Figure: Perceptual Modeling
This course addresses the challenge of sculpting the human figure from observation, in combination with a systematic study of the largely invisible underlying structure of the figure. Initial instruction promotes analytical seeing and interpretation. Exploration of linear and volumetric systems of proportion supports the architectonic organization in the realization of the figure through the process of modeling. The course meets once a week for 6 hours, 4 sessions for 24 contact hours.
2019-20 Important Dates
June 2020

Session One

July 2020

Session Two

Arrive in NYC
May 31
July 5
Classes Begin
June 1
July 6
Classes end and studio move out
June 26
July 31
Check out of the dormitory
June 27
August 1
Materials List
Palette (paper, glass or wood)
Palette knife
Canvas and/or panel supports (approximately 11×14, 12×16 but no bigger than 18×24). Smooth surface is recommended, and additional surfaces may be supplemented.
Acrylic gesso for priming
2-3 inch painter's brush or foam brush for application of gesso
Linseed oil*
Gamsol (odorless mineral spirits)*
Two jars with lids for medium use/storage
Brushes (assortment of sizes, soft natural or synthetic hair filbert or flat brushes)
Oil paint

titanium white, burnt umber, yellow ochre, ivory black (or cold black), red ochre, Hansa yellow(PY97)**, quinacridone magenta(PR112)**, phthalocyanine cyan(PB17)**. A few additional paints may be supplemented.

Paper towels or rags
Masking or artist tape
Sharpie
Drawing tools

Sketchbook (medium size or bigger sketch pad recommend), pencil, charcoal, sharpener, pink pearl eraser, kneaded eraser, chamois cloth, and vine charcoal

Sculpting tools

Please bring any small sculpting tools that you are comfortable with. A few tools will be suggested at the beginning of class.
*For students traveling to NYC by airplane, Gamsol, linseed oil, liquid mediums, and other supplies may be purchased at art supply stores near the Academy.
**These colors are not necessary for weeks 1 or 2.