Associate of Applied Science in
Culinary Arts, A.A.S.
Niagara County Community College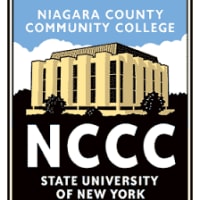 Scholarships
Explore scholarship opportunities to help fund your studies
Introduction
NCCC's Culinary Arts program provides students with hands-on as well as theoretical aspects of foodservice. Graduates enter the job market with above entry-level skills and a background which enhances their chances for upward mobility.
Student instruction is provided in our state-of-the-art teaching kitchens fully equipped with modern industry and technological equipment. The students gain valuable industry experience by spending time in courses directly connected with our NFCI's restaurant "Savor." The students will rotate through the restaurant, experiencing all of the aspects of running a hospitality-driven business. In addition to this applied learning experience provided in our establishment, the students will also be placed on one appropriate industry-related internship off-campus.