Associate of Science in
AS in Biological Science
Northampton Community College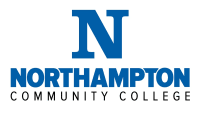 Scholarships
Explore scholarship opportunities to help fund your studies
Introduction
Whether studying organisms under a microscope, the effect of insect population in a forest, or viruses that affect humans, biologists learn how living things work and evolve. The work that biologists do increases our understanding of the natural world that we live in.
NCC's Biological Science program is designed to give students a traditional liberal arts education with a science and math emphasis that will transfer to a four-year college or university. Students will receive a solid foundation in biology and chemistry, along with mandatory mathematics and other Arts & Humanities and Social Sciences electives. Technologically-equipped classrooms can be found in NCC's Penn Hall labs, where students are engaged in inquiry-based, industry-level activities to strengthen their critical thinking and connection with the course material.
NCC students have transferred to: Cedar Crest College, East Stroudsburg University Florida Institute of Technology, Kutztown University, Millersville University, Moravian College Pennsylvania State University, Rochester Institute of Technology, Temple University, University of Colorado, West Chester University, and many others nationwide.