Summer courses in
Sociology and Anthropology Summer Course
Oxford Summer Courses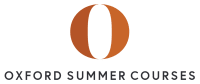 Introduction
Take a bigger picture view of life and discover who we are, how we live and the ways we interact with our environments for a supercharged social discovery. From species development to globalisation, we'll explore the potential inside each and every one of us, coupled with the opportunities of the universe for an enriched experience of life.
Outline
Study Sociology & Anthropology with us and gain an in-depth understanding of how we exist as human beings. We'll cover a range of thought-provoking topics from human origins and social structures to sexuality, globalisation, law, and order. Prepare for an insightful study of our very essence and being.
The Experience
Immerse yourself in a diverse community of international students by joining the Oxford summer school with Oxford Summer Courses. Attend practical lessons, embark on fantastic field trips, and enjoy a busy academic and social calendar. Explore local attractions such as museums on guided tours and the iconic Radcliffe Camera, unwind with tranquil afternoons punting on the River Cherwell, and engage in student traditions such as debating. Discover our available summer courses in Oxford today and get ready for an authentic Oxford experience.
Curriculum
Teaching methodology
Learn the Oxford way with tutorial-style teaching. Your expert tutor will foster self-directed learning and critical thinking through interactive seminars in small groups (no bigger than 8). During your course, you will complete two pieces of independent work (essays or problem sheets), which your tutor will then evaluate in either a 1:1 or 2:1 tutorial. Tutorials will provide you with the opportunity to discuss your work and feedback with your tutor and learn new perspectives from your classmates. On completion of the course, you'll receive a certificate and letter of recommendation from your tutor.