Summer courses in
Paris College of Art Summer Program
Paris College of Art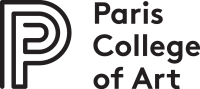 Introduction
2021 Registration Now Open

The Paris College of Art Summer Program offers an exciting set of courses with a modern edge in the historically and artistically rich city of Paris. In these two-week-long courses, introductory through advanced level students will explore art, design, culture, and language.
An international faculty comprised of professional artists and designers guide you through the colorful streets and neighborhoods of Paris. Through field trips to museums, studios, boutiques, and design organizations, you will take advantage of the abundant resources the city has to offer; Paris will serve as both a subject matter and a source of inspiration. Studio work, lectures, and independent research projects will help you to develop new skills, refine your understanding of art and design, and create portfolio pieces for college or graduate school admissions.
Please note that students must be at least 16 years of age at the start of the program to be eligible to participate.
Schedule
All courses are two weeks long*, are taught intensively (five days a week, from 9 am to 5 pm), and only one class may be taken at a time. Some undergraduate and adult-level courses will require independent student research and participation in group projects.
These challenging assignments will allow students to gain an enhanced personal creative identity.
*with the exception of the 1-week "Back to Foundation: Professional Development for Art Educators" course
Levels
Pre-College: High school students 16+ and students who have not yet completed their first year of university. All students must be at least 16 years old at the start of the program.
College & Continuing Education: Current college and graduate students, working professionals, adults in other professions with an interest in art, etc. Students must be at least 19 years old or have completed at least one year of university at the start of the program.
Open to All: Open to all students age 16+.
Please note: most courses include a range of ages and experiences.
Language of Instruction
All courses are taught in English.
Some studio courses may be open to French bilingual students with limited English skills; please see course pages for details.
Prerequisites
Classes are intensive and rigorous, and require independent student research and work in project teams in a professional setting.
Please check the level and prerequisite section of the syllabus of the course you are interested in before registering.
Professional Development for Art Educators
Next summer we invite secondary school art teachers to join us for a week of professional development with PCA's Head of Foundation, Chloe Briggs (dates TBD).
Curriculum
Fashion
Fine Arts & Illustration
Interior Design
Liberal Studies & Art History
Photography & Film Art
French Language & Culture
Art Education
Ideal Students
The program is for students with a strong interest in art and design, art history, and photography.