Courses in
THE PROFESSIONAL PROGRAM - diploma
Paris College Of Music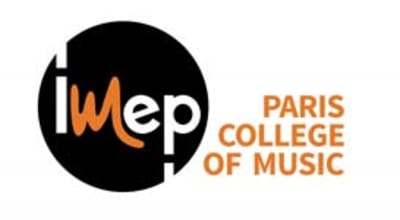 Key Information
---
Campus location
Île-de-France, France
Application deadline
Request info
Earliest start date
Sep 2023
Scholarships
Explore scholarship opportunities to help fund your studies
Introduction
The Professional Program offers a dynamic structure rich in knowledge, experiences, and opportunities to nourish your progress throughout your training deeply. At the end of your curriculum at IMEP, you will have acquired not only the skills essential to your career, but you will have been able to put together a top-rate network to build upon when starting your professional activity.
Our reputation attracts students from all over the world (USA, Europe, Africa, Asia, Russia, Latin America, and the Middle East), bringing rich and varied cultural openness.
Optional modules are designed as supplements to our curriculum. They are open primarily to our students but can be followed by any other students outside the school.
BIG BAND MODULE – Band Sessions
Professors : François Fichu | Phil Hilfiker
Section work: articulation, phrasing and jazz interpretation, sight-reading. Development of a concert repertoire in different styles. Two to four public performances per year. Access by audition. 60h year. Annual fee: € 295
DRUM FOR NON DRUMMER MODULE – Collective courses
Professor: Tony Saba
Collective course. Introduction to the basics of rhythms, tempo work and coordination, rhythmic sight-reading, style analysis, writing a drum part. 30 hours per year. 20 students maximum. Annual fee: € 285
CHOIR MODULE – Collective course
Professor: Sylvain Bellegarde
study and rehearsal of five arrangements per quarter. Year-end concert. Work on an understanding of jazz harmony, improving Ear and sight-reading (during the early evening). Access by audition. 60h per year. Annual fee: 360 €
MAO MODULE – Sound techniques, level 1
Professor: Marc Vincent
Content: fundamentals of sound. Develop analytical listening to a mix. Composition and MIDI (Logic Pro). Mixing techniques, live and studio. Sound Processing. Mastering Logic Pro software. 50h per year. Collective courses: 30h, workshop: 20h. on 25 weeks. Annual price: 450 €
CULTURE MUSICALE MODULE
Professors : Guy von Gaudecker, Damien Ropars, François Fichu, Peter Giron
This module is integrated into the pro-cycle first-year program. It is accessible to any other person based on the remaining available places. Multidisciplinary content is organized into several periods: basic principles of sound, MAO initiation as a working tool for the musician (theory and practice), fundamental knowledge in early music from the fifteenth to the twentieth, jazz history, and music derived from their origins to the present day. 30 hours per year. Annual fee: € 265
RHYTHM SECTION MODULE
Professor : Damien Ropars
Lab 30 weeks dedicated to the rhythm section. Numerous styles study and practice (bossa, salsa, samba, blues, Cajun, R'n'B, Motown, funk, fusion, rock all styles, pop, punk, reggae, ska, afro-beat … ). Jazz swing following eras and styles. Listening, vocabulary, learn quickly to arrange a song (and perfect end). Live/studio workshop throughout the year, and concert recordings. 15 students maximum. 60h per year. Annual fee: 600€