Preparatory Year in
Summer PreCollege
Pratt Institute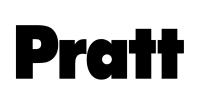 Introduction
Discover your creative passion, build friendships, and find your place at Pratt in this immersive college-level program.
Spend the summer on Pratt's Brooklyn campus in intensive art, design, architecture, or creative writing courses, informed and inspired by the backdrop of New York City. During this four-week full-time program, students develop technical skills and create strong portfolio pieces for college admission, while earning elective college credits.
Join high school students from diverse backgrounds and develop your creative passions, build friendships, and discover potential careers on Pratt's Brooklyn campus this summer.
Summer PreCollege students each take two intensive studio courses, offered in a variety of disciplines. These hands-on classes provide an exploration of the diversity of majors available at Pratt. Most classes are taught by Pratt faculty using state-of-the-art equipment, studio spaces, and classrooms across campus. Courses provide an introduction to Pratt's undergraduate curriculum and equip students with elective college credits which are accepted at most colleges and universities. Undergraduate mentors host studio hours after class, providing guidance and support while PreCollege students complete assignments.
Studio courses are supplemented with workshops, seminars, and events designed to guide students through the portfolio development process for college applications and explore the creative careers and cultural opportunities available to Pratt students and alumni. Outside of classes, students take full advantage of their New York City location with on-campus workshops and visits to cultural institutions off campus. Students also gain valuable insight into building a portfolio and can book one-on-one portfolio reviews with Pratt admissions counselors during their time on campus. Students will leave campus confident in their potential future as creative students at Pratt Institute (or elsewhere) and the skills and tools to help make that future a reality.
PreCollege is a full-time academically rigorous program and attendance is required for all class sessions and studio hours for students to complete their assignments successfully. Participation in weekend and evening activities and a nightly curfew are mandatory for residential students. During class breaks and scheduled flex times, students are also encouraged to enjoy the beauty of Pratt's campus and explore the surrounding neighborhood while following safety and wellness protocols.
Important Note: Commuter students are highly encouraged to attend all studio hours sessions or anticipate spending an equal amount of time completing homework at home. Some assignments require special tools that cannot be accessed outside of the scheduled studio times on the evening and weekends and cannot be completed at home.
Curriculum
All PreCollege students are automatically enrolled in two classes. Students take two of the following 2-credit elective studio courses:
Architecture. Reimagine the structures in which we live and work. Develop solutions to a series of architectural problems through hands-on work; producing sketches, drafting plans, and building models. Students will gain familiarity with architectural concepts and build skills in drafting, sketching, and model making. (Students taking architecture will also be enrolled in an architecture foundation course and cannot take a second concentration.)
Comic Book / Sequential Art. Explore the art of pictorial storytelling; combining images and text to create visual narratives for single-panel illustrations, comic strips/books, and graphic novels. Investigate all aspects of this art form: from drawing techniques, lettering, and inking, to composition, perspective, panel sequences, and developing original stories. The skills acquired provide a foundation for creative processes such as children's book illustration, storyboards for film and television production, and animation.
Creative Writing. Craft compelling written compositions. Focus on the fundamentals of creative writing while developing writing skills in one or more genres or styles (poetry, essay, fiction, writing for theatre, film, or magazines). Students will examine written language, voice, and the composing process through reading /writing assignments, critical reviews, and peer review/critique.
Digital Arts: 2D Animation. Create both hand-crafted and digital approaches to the art of animation. From early optical toys, through drawing frame by frame on paper, to creating digitally composited layers of movement for a fully realized project with sound and color. Daily exercises range from traditional character animation to more experimental techniques, allowing students to foster their own vision. (Students taking animation will also be enrolled in a drawing foundation course and cannot take a second concentration.)
Digital Arts: Art and Technology. Create multi-sensory art with hardware electronics and software code. Students will learn the basics of using sensors to gather data from the physical world, coding programs on a microcontroller board and controlling motors that make objects move. The focus will be on creating physical, interactive art objects that possess visual, kinetic, and sonic qualities. No previous experience with electronics or coding is required.
Fashion Design. Discover the trans-disciplinary nature of fashion design. From sketching and illustration to crafting and creating, students will experiment with designers' techniques and build basic skills in collection development. Students will learn about draping, patterning, and hand sewing in Pratt's cutting-edge fashion studio.
Film/Video. Explore the aesthetic and craft of filmmaking through hands-on projects. Using digital video, students will produce short film projects designed to develop both technical competencies, and an appreciation of the power and creative potential of the moving image. Cameras and editing equipment will be provided.
Fine Arts: Painting and Drawing. Translate the three-dimensional world onto a two-dimensional surface. Develop perceptual and aesthetic awareness and improve technical skills through the creation of fine art. Students will use different drawing and painting techniques, media, and subject matter to create a body of work with an emphasis on developing an effective studio practice and producing works to include in a competitive portfolio.
Fine Arts: Sculpture. Delve into a variety of processes and materials in the making of 3-D sculpture. Various forms of sculpture and 3-D art techniques will be explored. Contemporary sculpture and artists will be introduced as they relate to the projects and processes learned. Students will come away with a greater knowledge of contemporary sculpture and the ability to create unique works of their own.
Foundation Art. Strengthen fundamental creative skills in a traditional studio art class focused on color, shape, line, movement, and other formal concepts of art and design. Modeled after Pratt's first-year curriculum, this course will expand the student's thinking, strengthen portfolios, and provide a basis for further study in any creative field.
Graphic Design. Explore what makes a design successful, and investigate the role of design in meeting the demands of an ever-changing society. Learn design tools, principles, and methods to produce unique and memorable graphic work. Typography, photography, and illustration are incorporated into visualizing your ideas along with the introduction and application of computer graphics.
Illustration: Digital. Render images utilizing a variety of software and exploring the limits of digital media. This course explores ways to tell a story by creating digital images that communicate new ideas for editorial and commercial purposes. Students will develop technical and artistic skills in drawing while experimenting with scanning, digital photography, and using photo editing software. Students will be expected to produce finished, professional-level digital work.
Illustration: Traditional. Communicate an idea through images, This course explores ways to create pictures that communicate new ideas. Students develop technical and artistic skills in drawing and painting for use in the commercial world; enhancing illustration skills through life studies, experimentation with a variety of media, and by cultivating their imagination. Students will be expected to produce finished, professional-level work.
Industrial Design. Create the objects that people use every day. This concentration course examines how embracing today's social, physical, and ecological needs presents opportunities for creative design. Through drawing and model making, students explore, challenge, and redefine the forms and objects with which we live.
Interior Design. Optimize the space in which we live. This concentration course centers on the impact of interior space on the individual, as well as various groups, by working with the classic elements of light, color, form, and space. Projects include drafting, rendering, and model-making.
Jewelry / Metal Arts. Push the boundaries of form and function. This course is an introduction to basic, direct metal, fabrication techniques for metal objects and wearable art pieces. Students will research and develop design concepts and execute finished pieces using non-ferrous metals combined with alternative materials and current technology.
Photography: Analog. Capture life at the moment. Students study 35mm camera operations, lighting techniques, and darkroom procedures to achieve a broad-based knowledge of black and white photography. Instruction includes exposing and developing film, making contact prints, and enlarging and finishing photographs.
Photography: Digital. Learn the basics of digital imaging: scanning, shooting, using graphic software, and various forms of manipulating and outputting images. Using primarily Adobe Photoshop and Lightroom, students will develop imagery and improve conceptual and technical skills, while incorporating art elements and principles of design. Students must have access to a digital camera.