Foundation Year in
Foundation Course
Poltava University Of Economics And Trade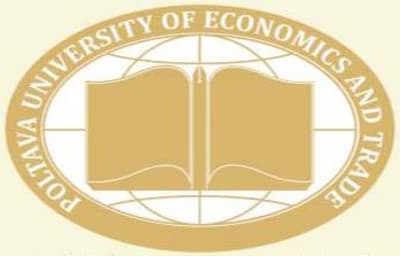 Key Information
---
Campus location
Poltava, Ukraine
Languages
English, Russian,
Study format
Distance Learning, On-Campus
Tuition fees
USD 1,100 / per course
Application deadline
Request info
Earliest start date
Sep 2023
Scholarships
Explore scholarship opportunities to help fund your studies
Introduction
Foundation Course is designed for international students who want to acquire communication skills necessary for effective integration into Ukrainian educational environment and gain knowledge of basic disciplines (physics, mathematics, biology, che­mistry, geography, informatics, fundamentals of economics) necessary for successful enrollment and study in Ukraine. International students often use this course as a foundation year to study abroad – this is an alternative pathway to ordinary enrollment to undergraduate course.
Students can study at one of 5-University departments:
economical
IT
bio- and food technologies (medical)
hotel and restaurant business (tourism)
linguistic (foundation course in English)
Foundation course program content can be adapted to the needs, interests and upon request of students.
In terms of this university foundation program students are also offered special short-term courses aimed at strengthening skills necessary for effective adaptation in local area, successful communication in work context, promoting leadership, supporting the entrepreneurial initiative among young people etc. Additionally, students will be exposed to effective presentations and negotiations, fundamentals of business planning and entrepreneurship, youth leadership and student government, basics of Civil Law for foreigners etc.
Bridging courses in English, Russian, Ukrainian and Chinese are also available. You can apply for language programs (English as a foreign language, Chinese language, Russian language, Ukrainian language) for an additional fee. Foundation course in English is a good chance to improve communication skills and set a good base for continued study abroad.
Ukrainian club is organized and held by Poltava University of Economics and Trade students to arrange communication of foreigners with Ukrainian students, organize bright cultural events etc.
In Poltava University of Economics and Trade it feels like home!
UNIVERSITY ENTRY SCHEME
This Program can be offered at any time throughout the year and for 10 months. There is no application deadline.
For Foundation Course Students University offers
pick up service at the airport/railway/bus station and transfer to Poltava (accommodation is arranged in advance)
assistance on accommodation and catering for all students from abroad (charged additio­nally, not included into tuition fee)
healthcare (upon request)
assistance with administrative and legal formalities (registration in the Migration Service upon arrival)
academic and non-academic guidance and counseling
spacious lecture halls
effective study techniques, modern equipment
email notification on all the important news and events
foundation certificate
RELEVANT ADDITIONAL INFORMATION
Facilitating referral to professional advancement at any other university of Ukraine – through close co-operation Poltava University of Economics and Trade has developed a working relationship with many institutions of Ukraine enabling the student's further studies to get a degree according to the desired profile.
Opportunities to acquire additional competencies – Poltava University of Economics and Trade runs IT and language courses including Chinese at additional fee.
Social adaptation – under the teacher guidance and assistance in solving social and everyday issues is facilitated social adaptation and communication with other students.
Strong material and technical basis – compu­terized library with academic literature in different languages, free access to Internet in the University and its hostels, multimedia lecture theatres, etc.
Wholistic student development – good opportu­nities for going infor sports, participating in cultural events (national festivals and holidays) of the University.
Foundation course students are welcomed to visit any interesting event (open lecture, famous people meetings, roundtable discussions, webinars etc)
Favorable location of University – pleasant campus, with its buildings grouped around a central plaza.
The city center is within walking distance as well as cultural and entertainment venues, libraries, offices and shopping centers.
Environment friendly to foreigners – a quiet academic town.
Online enrollment is available.
FOUNDATION COURSE ENTRANCE REQUIREMENTS
offering an appropriate Certificate (a graduation, diploma, degree certificate) with graded subjects of an official transcript legalized according to the procedure estab­lished in Ukraine and with notarized translation into Ukrainian language
Health certificate, issued no more than 2 months before the date of arrival to Ukraine
Birth certificate legalized according to the procedure established in Ukraine and with notarized translation into Ukrainian language
8 photographs 3×4 cm
valid passport accompanied with notarized translation into Ukrainian language
Health insurance (can be issued in Ukraine)
The Duration of Foundation Course is 10 months.
There are no admission tests or entrance exams.
Poltava University of Economics and Trade is one of the most affordable universities for international students.