Advanced Diploma in
Advanced Diploma in Interior Design (Top Up)
Raffles Design Institute Riyadh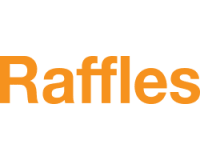 Scholarships
Explore scholarship opportunities to help fund your studies
Introduction
BACHELOR OF ARTS (HONOURS) IN INTERIOR DESIGN (TOP UP)
Coventry University, UK
Intakes: January, April, July, and October
Duration: 1 Year (Full-time)
COURSE OVERVIEW
The BA (Hons) Interior Design course explores the human scale and relationship in the continuously changing context of spatial environments. The students learn to develop and design the right contexts and identities of these spatial environments in the different areas of SMLXL, which stands not only for the scale of the environment but also for the scale of manufacturing and exclusivity. Apart from international case studies, students are exposed to Asian culture and will integrate their own identity which will reflect their choice of design solutions.
To make the broadness of the course visual we introduced the axiom SMLXL. The range is from interior objects to large public spaces, small spaces such as domestic rooms to megastructure interiors such as airports. In order to address this variety in a way that gives clarity and precision to learning and teaching the course identifies the areas as small (S), medium (M), large (L) and extra large (XL), giving the axiom SMLXL, which is used as a device within the course giving an overview of work in the field of interior design while identifying its different areas. On each level, the student has the possibility to focus on a specific field where their strength lies. Graduates specialize in one of the SMLXL fields.
Students will be able to draw from the wide source of projects in Asia, participate in competitions and collaborative projects and work in multidisciplinary teams. This will increase their global employability and prepare them to launch their own business.
CAREER OPPORTUNITIES
Areas of employment include:
Facility Manager
Commercial Interior Designer
Institutional Interior Designer
Residential Interior Designer
Exhibition Designer
Furniture Designer
Design Consultant
Design Educator
CAD Designer
ENGLISH LANGUAGE REQUIREMENTS
Students whose native language is not English must submit evidence of proficiency in the language. Students must meet the minimum English Standard as stipulated below to commence their registered Bachelor courses with Raffles College of Higher Education.
IELTS (International English Language Testing System) with a minimum score of 6.0, taken during the last two years
TOEFL (Test of English as a Foreign Language) with a minimum score of 550 (Paper-based) or 79 (Internet-based), taken during the last two years
TOEIC (Test of English for International Communication) with a minimum score of 650
GCE 'O' Level English Language Examination of C6
Completion of Advanced English with Raffles College of Higher Education, Singapore
AGE REQUIREMENTS
The minimum age requirement is 18-years of age.
COURSE MODULES
Core
Design Enquiry
Interior Design BA Final Major Project
Professional ID Studies 3
Elective
Interior Design Principles and Theory
Elective *
Advanced English: Academic Essay Writing
Design Promotion
Enhancing Reflective Study Skills Across Cultural Boundaries
Global Experience in Art and Design
How to set up a Freelance Business
* Choose any 1 of the elective modules