Associate Degree in
Associate Degrees for Transfer in Anthropology
Riverside City College
Introduction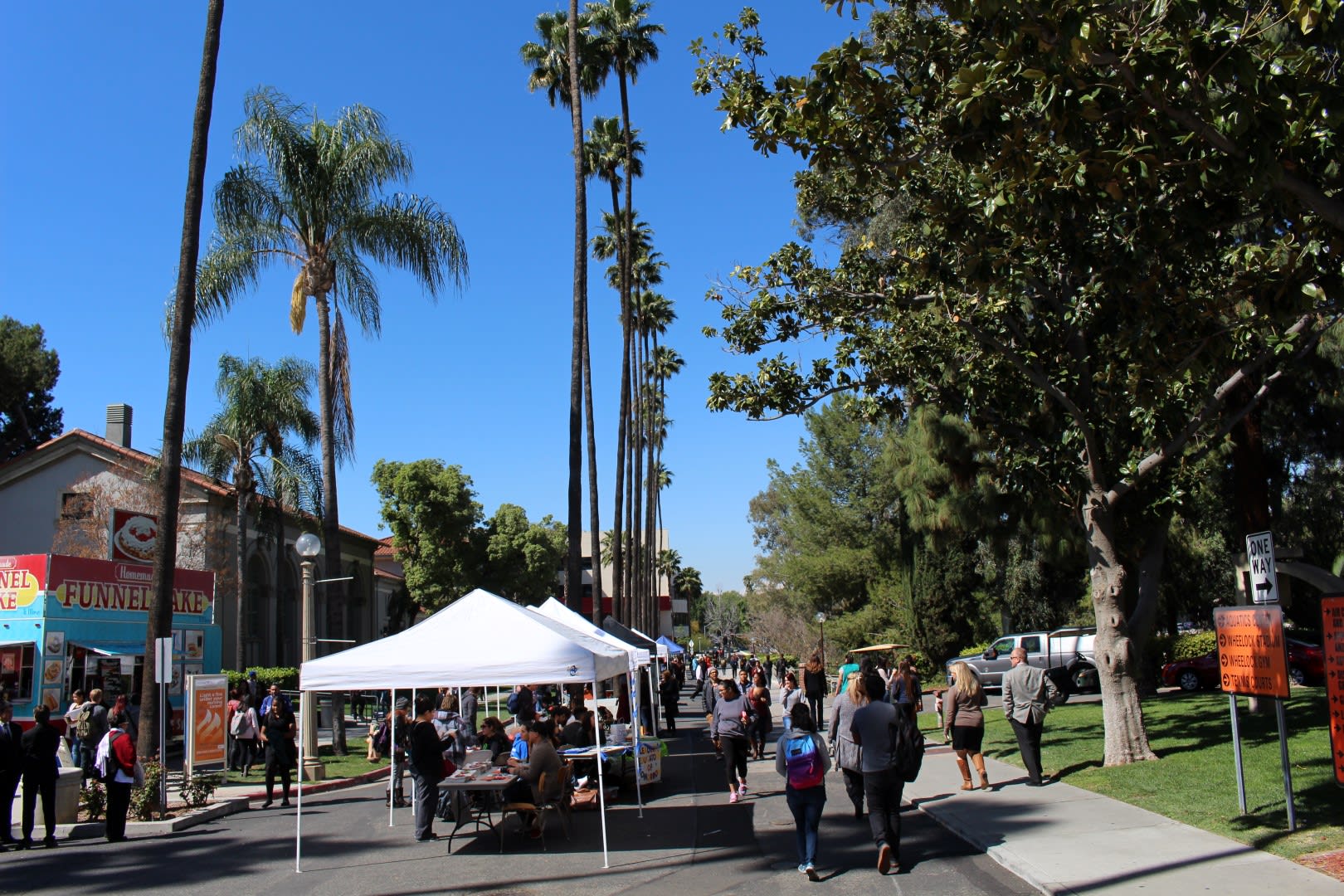 The Associate in Arts in Anthropology for Transfer degree is designed to prepare the student for transfer to institutions of higher education and is specifically intended to satisfy the lower-division requirements for the baccalaureate degree in Anthropology at a California State University. It will also provide the student with a sufficient academic basis from which to pursue a career in the social science profession. The student will be afforded the opportunity to study the nature of human diversity from a genetic, archeological, linguistic, and cultural basis. The breadth of Anthropology will be examined to include the historical and contemporary theory and research as the basis from which to gain an in-depth awareness and understanding of humans and the world in which we live.
Scholarships and Funding
Financial Aid Support for Your Educational Goals
There are many types of financial aid available to you at RCC. The Free Application for Federal Student Aid (FAFSA) or the California Dream Act Application is required for most financial aid forms. Types of financial aid include grants, scholarships, tuition waivers, and student loans.
Federal Grants
Federal Pell Grant (Part of FAFSA application)
Federal Supplemental Educational Opportunity Grant (FSEOG - Part of FAFSA application)
State of California Grants
California College Promise
Cal Grant Program
Student Success Completion Grant
Chafee Grant Program for eligible foster youth and former foster youth
California National Guard Education Assistance Award Program (CNG EAAP)
Riverside Community College District Scholarship
There are over 250 scholarships available to students through the RCCD Foundation, and only one application is needed to apply. If you are an admitted student at RCC and have a student email address, you can apply for scholarships offered by the RCCD Foundation.
CGACC-RCC International Student Scholarship​
International Students at Riverside City College are welcome to apply for CGACC-RCC Scholarship. This scholarship is in the form of a tuition fee reduction estimated at $1,250. The application deadline for CGACC-RCC International Student Scholarship is July 25, and the results of the students selected are typically announced by August 6.
To be eligible for this award, the applicant must be a new or continuing international student who will study full-time at one of the RCCD colleges (Riverside City College, Norco College, or Moreno Valley College) on an F-1 Student Visa in the fall semester. Transfer students can also apply. New international students who apply for the scholarship must have a completed RCC international student application, submit all required documents, and receive an RCCD I-20.
Curriculum
Anthropology - ADT (CSU and UC)
0-15 units
Fall/Spring
English 1A or 1H --- 4
Math 12/12H --- 4
Anthropology 2/ 2H --- 3
Anthropology 4 --- 3
Intersession (Winter/Summer)
16-30 units
Fall/Spring
Anthropology 1/ 1H, 1L --- 4
Geography 1/ 1H --- 3
Communication Studies 1/1H, 6, or 9/9H --- 3
ALR 4 or English 1B /1BH --- 3-4
Intersession (Winter/Summer)
History 1, 2, 3, 4 or 5 --- 3
31-45 units
Fall/Spring
Anthropology 6 --- 3
History 6/6H or 7/7H or 31 or 34 --- 3
Political Science 21 --- 3
Anthropology 10 --- 3
Intersession (Winter/Summer)
Communications 12 or Sociology 1 or 10 or 12 or Psychology 1 --- 3 or 9
45-60+ units
Fall/Spring
Health Science 1 or Kinesiology 4 or Academic Literacy and Reading 3 --- 3
Anthropology 7 --- 3
Geography 2 --- 3
Anthropology 5 --- 3
For alternative CSU/UC General Education options, refer to the RCC Catalog under Requirements for College Transfer.
Career Opportunities
Salaries Range : $42,243 - $112,778
Foreign Service Officer
Human Resources Officer
Non-Government Official
Organizational Development Specialist
Archeological Technician(CRM)
Museum Curator / Educator
Public Health Officer
Ethnographer for corporation