Graduate Diploma in
The Bachelor cycle
RUBIKA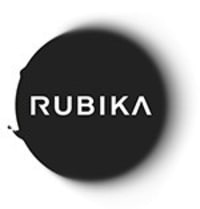 Scholarships
Explore scholarship opportunities to help fund your studies
Introduction
The objective of the Bachelor Rubika cycle is to enable our students to discover all areas of digital creation, to specialize in the field of their choice (industrial design, animation or video game), to acquire solid knowledge bases academic necessary to create, to master the technical tools and know team work by project.
It also helps control the communication around these projects.
The aim of this multidisciplinary program is to enable students to develop an approach to the creation of both systemic and global combine theoretical knowledge, technical expertise and project implementation on all types of media, like digital hardware.
It also involves developing a culture of knowledge-being, enabling our students to master teamwork skills, but also learn to express themselves and present a project in public, in French and English.
For this, the Bachelor Cycle offers a common set of teachings called fundamentals. They represent 70% of the first year, 50% the second year and 30% the third year of the Bachelor cycle and are associated with specialized courses in the fields of animation, gaming and design.
The specialized courses in Animation
Learning the fundamentals of creating an animated film through carrying out numerous exercises and projects. Consolidation of academic art education: drawing, perspective, color, typography ...
Discovering the principles of traditional and digital animation
Realization of a motion design film
Realization of a 2D animated film
Control of animation techniques tools in 2D and 3D
(Maya and 3DS Max)
The specialized courses in Video Game
Learning the fundamentals of the game, game design and level design and introduction to programming through the implementation of many projects.
Realization of a board game
Realization of a 2D game on Unity
Realization of a 3D game
Project work in the context of competition
Project work on different platforms.
Artistic specialization video game allows students to learn how to make characters, environments and interfaces for all types of games.
Consolidation of academic art education
Learning 2D and 3D tools
Learning animation
Realization team games with game designers.
The specialized courses in Design
Learning the fundamentals related trades Transportation Design, Products and Services and 3D by the discovery methodologies applied for the realization of projects (individual, groups, contests and industrial projects supervised by professional actors)