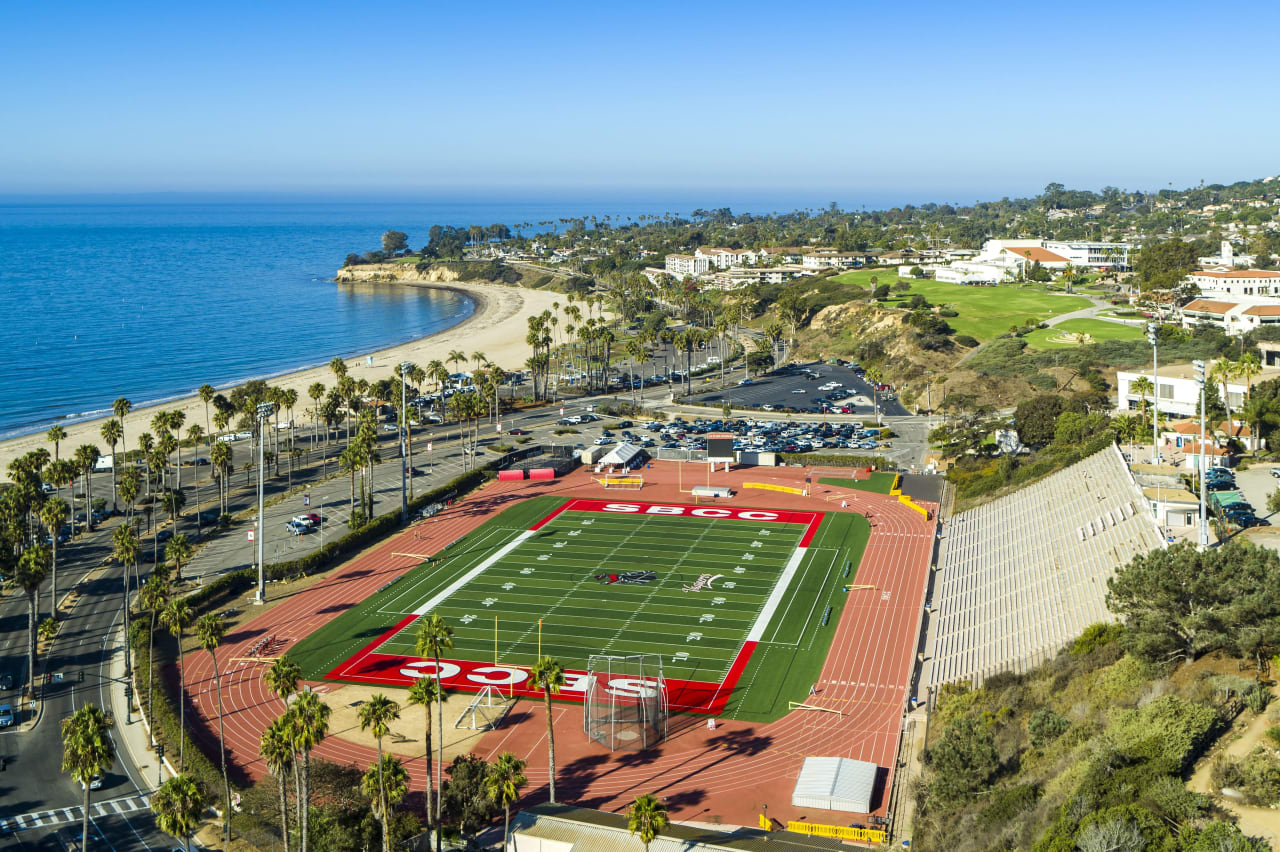 Courses in
Department Award in Music
Santa Barbara City College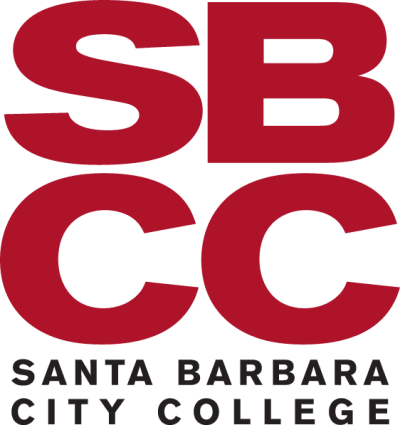 Key Information
---
Campus location
Santa Barbara, USA
Tuition fees
USD 419 / per credit
Application deadline
Request info
Earliest start date
22 Jan 2024
Introduction
This one year curriculum will cover three broad areas: historical, theoretical and skill based music courses (musicianship, technique classes, performance ensembles).These courses are intended to give the student a complete introduction to a course of study in music, culminating in a department award in Music.
The Santa Barbara City College Music Department offers a comprehensive program aimed at reaching each student of music, both major and non-major alike. It provides the music major with a thorough basis in the creative (theory, composition, interpretation) and recreative (performance, applied music, history and appreciation) realms of musical endeavor and enjoyment. For those interested in the commercial music field, the department offers courses in jazz, sound recording and electronic music, song writing and arranging. Non-majors seeking a better understanding of music can participate in performance groups and classes in theory, history and instrumental instruction, among others.
The Associate in Arts Degree is conferred upon completion of the two-year program of study as a Music major and completion of the state and local requirements outlined later in this section. Courses are structured to offer an articulated transfer program for the major and a core of courses is offered to satisfy and nourish the reentry and continuing non-major student seeking an expressive and enjoyable musical experience.
The facilities at SBCC feature the finest in performance and rehearsal areas, no-cost use of musical instruments, individual practice rooms, and an array of special resources and equipment designed to aid students in their musical studies and achievements.
SBCC offers a Transfer Agreement Guarantee (TAG). A TAG is a contractual agreement between the student, SBCC, and specific four-year colleges or universities. This includes six University of California ( *UC) institutions, six California State Institutions (CSU), seven California private institutions, nine out-of-state institutions, as well as Honors Transfer Agreements with ten institutions and 8 CSUs without campus impaction. Students must enroll in the TAG program and work with a TAG advisor. Please click here to learn more on the TAG program website.
Scholarships and Funding
Enrolled students may apply one time per year in February. If awarded, the money is disbursed for the following academic year in two parts: half in the fall semester and half in the spring semester. The amounts range from very small: $100-750 and larger $1000-2500 with some variations in between.
Curriculum
Music (MUS)
MUS 100 Fundamentals Of Music Techniques (3 Units)
MUS 102A Basic Musicianship (3 Units)
MUS 102B Basic Musicianship (2.5 Units)
MUS 104A Beginning Theory (3 Units)
MUS 104B Beginning Theory (3 Units)
MUS 110 Music Appreciation (3 Units)
MUS 112 History of Jazz (3 Units)
MUS 114A Survey of Music History (3 Units)
MUS 114B Survey of Music History (3 Units)
MUS 115 History And Appreciation Of Rock And Popular Music (3 Units)
MUS 118 World Music (3 Units)
MUS 120A Sound Recording And Electronic Music (3 Units)
MUS 120B Sound Recording And Electronic Music (3 Units)
MUS 122 Home Studio Recording with Logic (3 Units)
MUS 123 Business of Music (3 Units)
MUS 128A Songwriting I (3 Units)
MUS 128B Songwriting II (3 Units)
MUS 129A Intermediate Songwriting I (3 Units)
MUS 129B Intermediate Songwriting II (3 Units)
MUS 132A Summer Jazz Seminar (3 Units)
MUS 132B Summer Jazz Seminar II (3 Units)
MUS 133 Summer Jazz Seminar: Intermediate (3 Units)
MUS 140A Beginning Piano (1 Unit)
MUS 140B Beginning Piano (1 Unit)
MUS 142A Intermediate Piano (1 Unit)
MUS 142B Intermediate Piano (1 Unit)
MUS 146 Beginning Guitar (1 Unit)
MUS 147 Popular Guitar Styles Beginning (1 Unit)
MUS 148 Intermediate Guitar (1 Unit)
MUS 149 Popular Guitar Styles Intermediate (1 Unit)
MUS 150 Beginning String Techniques (1 Unit)
MUS 151 Intermediate String Techniques (1 Unit)
MUS 152 Beginning Wind And Percussion Techniques (1 Unit)
MUS 153 Intermediate Wind And Percussion Techniques (1 Unit)
MUS 154 Vocal Techniques I (1 Unit)
MUS 155 Vocal Techniques II (1 Unit)
MUS 156 Bebop Vocal Jazz Ensemble (1 Unit)
MUS 157 Swing Vocal Jazz Ensemble (1 Unit)
MUS 158 Quire Of Voyces Medieval (3 Units)
MUS 159 Men's Chorus (1 Unit)
MUS 160 College Choir (1 Unit)
MUS 160B College Choir B (1 Unit)
MUS 160C College Choir C (1 Unit)
MUS 160D College Choir D (1 Unit)
MUS 161 Women's Chorus (1 Unit)
MUS 161B Women's Chorus/Renaissance (1 Unit)
MUS 161C Women's Chorus / Classic, Romantic (1 Unit)
MUS 161D Women's Chorus/Modern Era 20th and 21st Century (1 Unit)
MUS 162 Chamber Singers (1 Unit)
MUS 162B Chamber Singers Modern (1 Unit)
MUS 162C Chamber Singers Classic (1 Unit)
MUS 162D Chamber Singers Romantic (1 Unit)
MUS 163 Quire Of Voyces (1 Unit)
MUS 163B Quire of Voyces Modern (1 Unit)
MUS 164 Vocal Jazz Ensemble (1 Unit)
MUS 165 Beginning Jazz Improvisation (1 Unit)
MUS 165B Beginning Jazz Improvisation B (1 Unit)
MUS 166 Intermediate-Advanced Jazz Improvisation (1 Unit)
MUS 166B Intermediate Jazz Improvisation B (1 Unit)
MUS 167 Beginning Jazz Ensemble (1 Unit)
MUS 167B Beginning Jazz Ensemble B (1 Unit)
MUS 167C Beginning Jazz Ensemble C (1 Unit)
MUS 168 Intermediate Jazz Ensemble (1 Unit)
MUS 168B Intermediate Jazz Ensemble B (1 Unit)
MUS 168C Intermediate Jazz Ensemble C (1 Unit)
MUS 168D Intermediate Jazz Ensemble D (1 Unit)
MUS 169 Advanced Jazz Ensemble (1 Unit)
MUS 170 Symphony Orchestra (1 Unit)
MUS 170B Symphony Orchestra B (1 Unit)
MUS 170C Symphony Orchestra C (1 Unit)
MUS 170D Symphony Orchestra D (1 Unit)
MUS 171 Chamber Music of the Baroque Era (1 Unit)
MUS 172 Intermediate Orchestra (1 Unit)
MUS 173 Baroque Instrument Techniques (1 Unit)
MUS 173B Chamber Orchestra Baroque (1 Unit)
MUS 174 Chamber Music (1 Unit)
MUS 175 Chamber Music of the Modern Era (1 Unit)
MUS 176 Concert Band (1 Unit)
MUS 176B Concert Band B (1 Unit)
MUS 177 Symphonic Band (1 Unit)
MUS 177B Symphonic Band B (1 Unit)
MUS 178 Wind Ensemble (1 Unit)
MUS 179 Commercial Music Performance: Jazz And Pop Emphasis (1 Unit)
MUS 181 Commercial Music Performance: Classical Instrumental And Vocal Emphasis (0.5-2 Units)
MUS 182A Chamber Singers Spirtuals (1 Unit)
MUS 182B Chamber Singers Broadway (1 Unit)
MUS 185 Applied Music (0.5 Units)
MUS 188A Big Band Jazz Ensemble I (1 Unit)
MUS 188B Big Band Jazz Ensemble II (1 Unit)
MUS 188C Big Band Jazz Ensemble III (1 Unit)
MUS 190 Intermediate Choir (1 Unit)
MUS 191 Intermediate Choir B (1 Unit)
MUS 202A Intermediate Musicianship (2.5 Units)
MUS 202B Intermediate Musicianship (3 Units)
MUS 204A Intermediate Theory (3 Units)
MUS 204B Intermediate Theory (3 Units)
MUS 205 Quire Of Voyces Renaissance (1 Unit)
MUS 206 Latin Jazz Ensemble (1 Unit)
MUS 299 Independent Study In Music (1-4 Units)